How to Make Accumulator and System Bets at Betworld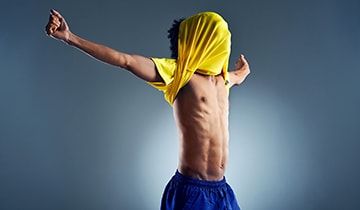 Accumulator and system bets are great ways to cash in on a nice payout. Many punters don't like to make single bets on high-juice favorites but some like to play them as part of an accumulator. For example, you might want to bet on Tottenham but you are turned off by the moneyline odds of 1.25. You may also really like Everton but you hate the 1.45 they are priced at.  As unpalatable these odds are on an individual basis, putting them together in a parlay brings the odds up to 1.81. That looks much better.
Whereas accumulators require that all predictions be correct in order to win, system bets, which are much like accumulators, allow for the player to miss some of their selections.
How to Make an Accumulator Bet at Betworld
An accumulator, also known as a parlay, is a bet that is made by combining two or more single bets together on a single ticket. With this type of wager, all predictions must be correct for the bet to win. The payout is determined by multiplying the odds of all of the events together with the bet amount. In the above example, putting Tottenham at 1.25 together with Everton at 1.45 brings the combined odds up to 1.81. If you were to bet 10 euros then the potential payout would be 18.12 euros.
Making an accumulator at Betworld is quite simple. Let's say that you want to make an accumulator with the above-mentioned picks. Clicking on the "Football" menu on the left-hand side of the sportsbook page will open up a sub-menu from which you would choose England Premier League. After clicking on that, you will see all of the England Premier League games being offered. Find Tottenham, which is listed as 1.25 and click on it. You will notice that a betting slip has opened up near the top-right of your screen and it has Tottenham listed on it.
You then need to click on Everton, which is listed at 1.45. You will see that this selection has now been added to the betting slip. You will also notice that an "Accumulator Bet" box has opened below the two selections on the betting slip. It tells you that combining all chosen picks have an odds value of 1.81. You just need to enter your bet amount in the box located to the right and you are ready to submit your accumulator.
How to Make a System Bet at Betworld
System bets are a little like accumulators in that they are made up of multiple combined bets. Unlike accumulators, system bets, also called round robins, don't need all selections to be correct in order to win. Let's assume that you pick Stoke City, Swansea, and Chelsea to make a system bet. The bet would essentially be three 2-team accumulators. Stoke City and Swansea, Stoke City and Chelsea, and Swansea and Chelsea. The price of the ticket is determined by multiplying the wager amount by the number of combinations. In this case, if a punter was to bet 2 euros on each combination then the total ticket price would be 6 euros. If all selections are correct then the punter wins three separate 2-team parlays. If, for example, Stoke City loses then the punter would still win back the payout amount of the Swansea/Chelsea match.
Aside from needing to have at least three plays on a system bet, making this type of wager at Betworld Sports is almost identical to making an accumulator bet. You can create here Yankee bets, Patent bets, Heinz bets, Super Heinz bets, Lucky 63 bets or even an Alphabet bet. After selecting your plays, simply enter the bet amount or desired win amount into the bet box that is located in the "System Bet" portion of the betting slip. This is located directly underneath the "Accumulator Bet" area. After double checking to ensure the bet slip has the correct plays and bet amounts on it, click on the "Submit Bet" button and enjoy the games.
Other articles you might like:
How to make the first bet on Betworld
Betword e-sports betting
Monday accumulator cashback
Staking and winning limits at Betworld
Live betting at Betworld