Betworld account verification – How to do it correctly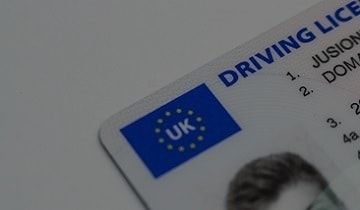 If you have ever used an online betting site then you may be familiar with the "Identity Verification" process. If you have ever made a withdrawal from an internet betting site then you should most certainly be familiar with this process. Identity verification, also known as "know your customer", or "KYC", is required by law.
It isn't some random roadblock that online sportsbooks and casinos throw up just to inconvenience you and delay payment. Internet gaming sites must verify the age and identity of their customers in order to meet licensing conditions. If the operator fails to obtain this information then they put their gambling license at risk.
Required Documents
The identity verification process is quite simple but you will need to dig up some personal documents first. Make sure you have a piece of official photo identification such as a valid passport. If you don't have a passport then a valid driver's license will usually do. Secondly, you must provide some kind of a consumption or utility bill such as an electrical bill, mobile phone bill, or lease agreement. The bill must be no older than three months old. Next, a copy of your bank confirmation that bears your name, address, IBAN and/or Swift code is required. Finally, you will need a copy of the reverse side of your official photo ID that displays the expiry date.
How do I Verify my Identity at Betworld?
First, you must register and open an account at Betworld and gather the required documents. Once this is complete you will click on "Account Statement" which is located on the main Betworld page in the top right corner to the right of your name. Doing this will open up your account statement and you should see a menu on the left side of the page that contains the headings "My Account", Account Statement", and "My Profile". Under the account statement heading you will see a link for "Payout". When you click on the "Payout" link you will be taken to a new page that asks you to upload the required documents. The easiest way to upload your documents is to scan them to your computer. If you do not have a scanner then you can take pictures of the documents with a digital camera and then upload them to your computer. Make sure they are clear and either .jpg, .jpeg, .png, or .pdf files that are no larger than 5 MB.
The next step is to actually upload these documents to Betworld. Click on the "Upload" button to the right of the box that says "copy of your official ID". A new box will open up and ask for the document type (passports, driver's license, ID document) and expiry date. You are asked to upload a copy of the front and a copy of the back of said document. Simply click on the "Browse" button and find the appropriate files on your computer. When you have found the right files then you can click on the "Upload" button and the files will automatically be submitted.
Repeat this process for your consumption bill, bank statement, and the reverse side of your photo ID. If you already have electronic copies of the requested documents then this process should only take a couple of minutes to complete. Once all of the information has been submitted, the security team will check the documents and verify your account within a day or two if not sooner.
There is a possibility that Betworld may request further documentation. In that case, simply upload the required information in the same fashion as outlined above and submit it as soon as possible. Once your identity has been verified you will be free to withdraw funds from your betting account. It is highly recommended that you complete this process right after you register as to avoid any unnecessary delays when you want to withdraw your funds.
Other articles you might like:
Betworld's responsible gaming policy
How to register with Betworld
How to win money with Betworld
Betworld staking and winning limits
Betword Sports review