Bet on Sports and Casino Games at FansBet and Support a Charity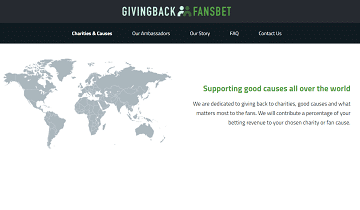 FansBet has all sorts of promotions and bonuses for its active members. These have the merit of keeping them entertained while preserving motivation to stay active and play often. In addition to these financial incentives, the gambling operator has another solution for keeping their punters interested. They provide them with the opportunity of supporting a charity and direct a percentage of the money spent on the website to their foundation of choice. This is not exactly a new concept, but one that FansBet has perfected and helps them stand out from the crowd.
Giving something back to the community
FansBet decided that a percentage of the profits made should be directed to good causes and charities. It is common practice among gambling operators to make donations, but the system used by this bookie and casino is original. Instead of simply offering money to a random charity supported by the gambling group, it allows punters to make the decision. Players are supposed to select the charity or cause from a list by signing up for an account through the "Sign up & Support" link.
The moment players complete the registration process and make a deposit, they start contributing to the chosen charity. There's a long list of good causes that can be supported, so players have real freedom of choice. Right from the start, this project gained a lot of traction with gamblers, as many wanted to make a positive impact. Knowing that a percentage of the money spent online goes to good causes acts as an extra motivator for punters. It also helps them overcome losing streaks easier and move on faster.
A partnership with Sir Kenny Dalglish and Shrewsbury Town
FansBet enjoys a solid reputation internationally and is a licensed gambling operator. These are both important elements in the recipe for success as they help them project an image of trustworthiness. When it comes to donating money to charities, it is vital for players to be able to trust their partners. As long as they are confident that the money is actually spent to make a difference in a good cause, players are more likely to appreciate this campaign.
FansBet casino and sports joined forces with Sir Kenny Dalglish who is their Ambassador. He was quick to jump on the bandwagon as the project makes perfect sense for him. Since kick-starting the initiative, the gambling operator has had a lot of success in helping charities and good causes. It invested in Shrewsbury Town's project to operate a safe standing area for home games among others. The bottom line is that FansBet players enjoy the time online, while also feeling good about their gaming activities.
FansBet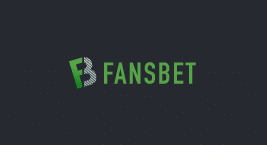 FansBet Sports Welcome Bonus: 2x €20 Free Bets
FansBet Casino Welcome Bonus: 100% up to €500
Other Exclusive Deals!