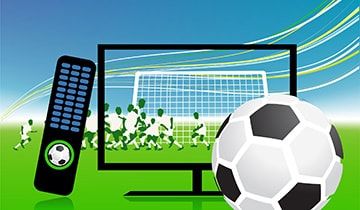 One of the things you will notice when to go to Betworld's sportsbook is a focus on live betting. The main sportsbook page predominantly displays several games that are in progress and available for live betting. If you select any of these matches you will normally see a multitude of wagering possibilities with the odds being constantly updated.
Live betting, otherwise known as in-play, in-game, or live play betting among other things, has been a feature at many sportsbooks for several years but Betworld really brings this betting sector to the next level. This bookmaker is a leader when it comes to offering their customers variety. It isn't uncommon to have several dozen live betting options available on a single event and there are many sharp punters that use the live betting system to maximize their winnings while minimizing their losses.
Why should you bet live at Betworld?
Generally speaking, in-play wagering is an excellent way to hedge bets, double down or simply get new action. Punters that are watching a match live on television or on betting sites with live streaming can get a feel for the flow of an individual match and identify areas in which they have a perceived edge. For example, a punter might feel that one team in a football match looks particularly sluggish and the other team is dominating play early on. Perhaps the wind has unexpectedly shifted and is suddenly blowing out at a baseball stadium. Maybe the skies have opened up and rain is pouring down on two pass-heavy NFL teams. All of these factors can have a direct impact on a game's outcome and sharp bettors can take advantage by placing in-game wagers. Let's not forget about the impact of key injuries that occur during a game.
There are actually several bets that are unique to live betting. You probably know that you can make a pregame bet on who you think the first goal scorer will be. Once the opening goal is scored that bet is closed but live bettors can bet on who scores next or go for a scorecast bet or a wincast bet. Every time a goal is scored a new bet will become available. Punters can live wager on the game total, team totals, spread, winning margins, alternate spreads, and correct score. These are just scratching the surface. The odds on in-play game, team and individual props are always changing.
How do they compare to other live bookmakers?
One could spend hours going over the kinds of live wagers that can be placed in every sport. You just need to know that there are countless possibilities and the company offers up thousands of live betting opportunities almost every day. Few bookmakers can be mentioned in the same breath as them when it comes to this. So, if you enjoy live betting then you should absolutely register and deposit at Betworld. Don't forget to claim one of the great bonuses that are waiting for you. Once you have a betting account balance you can go to the sportsbook's live betting section and get into the action. Single bets, accumulators, and even system bets can be made. Remember that you should act quickly when you see odds that you like because the prices change quickly.
Other articles you might like:
How to make your first bet at Betworld
How to verify your Betworld account
Esports betting at Betworld
Betworld withdrawal guide
How to win money at Betworld