Nepal Gambling Sites and Laws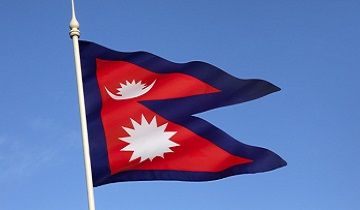 The Federal Democratic Republic of Nepal is situated in South Asia between China and India and is famous for having eight of the ten tallest mountains in the world including Mount Everest.
The country boasts a population of over 26 million people who rely mostly on agriculture to fuel a relatively weak economy although the service sector is rapidly growing.
Nepal is plagued by poverty but the government is currently focusing on alleviating this situation.
Nepal is plagued by poverty but the government is currently focusing on alleviating this situation. Gambling in Nepal is a contentious issue.
In 2014, the government ordered all land-based and online casino Nepal businesses to be shut down due to vast amounts of unpaid taxes owing.
Since 2015, eight casinos have reopened but they are only open to tourists.
Nepalese residents are forbidden to participate in any online gambling in Nepal including online casino Nepal websites but the authorities do not prosecute those who bet online.
Locals caught in Nepalese casinos face fines and/or jail time. So, the answer to "is casino legal in Nepal" question is unfortunately no and we cannot pick a best casino in Nepal for you – such a thing does not exist.
However, online gambling in Nepal is still possible, up to an extent.
It should also be mentioned that the Nepalese government does not block internet gambling sites but some banks will not process transactions between residents and gaming sites.
In short, gambling in Nepal is possible if you play at foreign websites (such as 1xBet Nepal) but land-based gambling is not available at all.
Top 10 Gambling Sites for Nepal in  27 September 2023
Rank
Casino
Bonus
Safe & Trusted
Rating
Get Started
What are the Best Gambling Sites and Promotions for Nepal?
Nepal does not issue licenses to online gambling companies so there are no sites operating from here. Nepalese gambling laws and Nepal casino rules make it illegal to participate in online betting with international gambling companies, but participants are not prosecuted.
This means that a lot of Nepalese online casino players are actively gambling with foreign online operators. Basically, Nepal gambling activities are limited with foreign operators. So, the answer to "is bet365 legal in Nepal" question is no, but the government does not prosecute members of this site (or any other international bookie).
These internet gamblers are also cashing in on some very sweet bonuses such as the €100 and €130 bonuses that Novibet, 1xBet, and William Hill are quite popular among Nepalese online casino players. 22 Bet makes it easy to cash in on €122 in casino bonuses and you are just a few mouse clicks away from the €500 bonus at Pin-Up.Bet.
Tornado Bet offers new customers up to €350 while 888 raises the stakes with its 30 EUR free bet promotion. Casinia Bet and Malina Sports goes all in with their €150 bonus package.
How Regulated is the Nepalese Gambling Market?
With the exception of a few land-based casinos, all forms of gambling in Nepal are illegal which leaves very little to regulate. There isn't even a national lottery. The government does not interfere with those who illegally participate in online gaming and brick and mortar casinos must turn away locals. Gambling in Nepal is only possible for "tourists".
Is Gambling Legal in Nepal? What is the Legal Gambling Age?
Nepalese gambling laws make it illegal for residents of this country to participate in any form of Nepal gambling activities. Only foreigners are allowed to place bets at Nepalese casinos provided they are at least 21-years-old. Online gambling is illegal here but the authorities do not block internet gaming sites nor do they punish offenders.
Does Nepal Tax Gambling Winnings?
Casino winnings are not taxed in Nepal but the casinos are subject to some pretty heavy taxes and levies. Revisions to the current tax structure with respect to casinos are currently underway.
What Currencies and Payment Methods do Nepalese Players Generally Use?
The rupee is the official currency of Nepal and it is accepted throughout the country. Nepalese online casino players have some easy options when it comes to performing financial transactions with online gaming sites. Credit cards such as Visa, Mastercard, and Maestro are most commonly used.
Prepaid cards are also highly recommended as are eWallets such as Skrill and Neteller. You may have problems using bank wires and direct deposits because some banks will not process transactions between Nepalese residents and online gaming sites.
In this case, using Skrill Nepal (or Neteller) will be the only way of completing gambling transactions. It is recommended that you check with your favorite online gaming site to see what options are available to you.