2021 Online Casino Bonus Trends
---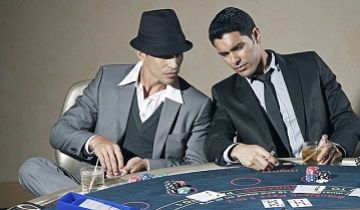 There are plenty of reasons why the iGaming industry as a whole has managed to achieve so much success but, when it comes to individual casinos, there are a few factors that give them an advantage over the competition.
First and foremost, the quantity and quality of games that a casino provides are crucial as no one wants to sign up for a site with two poker table games and a slot machine from the early 2000s. Then, there are the customer engagement elements, such as customer support, social media and news flow. All of these are important, as an engaging casino with happy customers is a successful casino.
That said, most casinos can provide all of these elements with ease these days so we'd argue there's only one more big factor that separates the mediocre online casinos from the big brands: bonuses.
Every single popular, world-famous casino now offers a wide variety of highly lucrative bonuses to make sure they get a good cut of the customers and, in 2021, these bonuses are set to be more impressive than ever.
Top 10 Casino Welcome Bonuses in 2021:
Rank
Casino
Bonus
Bonus Code
Rating
Get Started
Better, Bigger Value For Bonus Seekers
According to Statista, the iGaming industry reached a market high of $60 billion by the end of 2020 so it's no surprise that the big casinos are beginning to roll out bigger bonuses than ever before.
Just a few years ago, it wasn't unusual for sites to offer £10 bonuses or a few dozen free spins in their welcome packages but, now, platforms such as Redbet online casino are able to offer up to £2,200 in welcome bonuses that cover everything from slots to sports betting.
Perhaps even more exciting is the return of no-deposit bonuses, which seemed to disappear for a little while during 2018. Fortunately, many online casinos have listened to their customers who want more no-deposit bonuses as they're far more convenient than having to pay deposits every time you join a new site.
Of course, these bonuses tend to be much smaller than offerings that require a deposit, but they're great if you're trying a site or a brand-new game for the first time.
Massive Loyalty Rewards
Industries around the world have been applying loyalty schemes for their customers for years. Huge airline companies like JetBlue offer free 5-star luxury resort getaways, free upgrades and even cash to their loyal customers, while banks including HSBC are able to give their ride-or-die patrons checking bonuses, vouchers and even free travel tickets.
Online casinos have taken note of these incredible loyalty rewards so don't be surprised if your favourite casino – you know, the one you've been playing at for years now – starts upping the ante with big loyalty bonuses.
These bonuses will be even more impressive if you're also a high roller, as the days of the jackpot being enough of a reward are coming to an end. Online casinos are noticing the worth of loyal, high rollers more than ever and, much like land-based casinos, will start rewarding them accordingly.
We didn't think things could get much better for online casino fans but, if the iGaming industry really does want to reach the heights that have been forecasted, they'll have to start offering us players even more. We can't wait!
Other News