A universe of cyber betting at your fingertips with 22Bet
---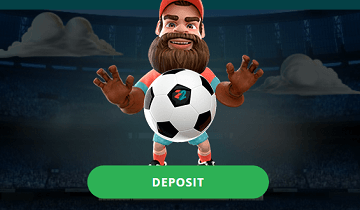 22Bet Sports is a place where videogame competitions enjoy a lot of attention.
It is customary for bookies to provide their members with the opportunity to bet on esports, as they have gained a lot of traction in recent years.
This is, of course, possible here as well, with the focus being on the main tournaments, both domestic and international.
What makes this sports book special is the fact that players can also bet on dozens of other video games, including many that haven't made it to e-sports.
A one-stop shop for e-sports fans
Well before players get to appreciate the advantages of betting on unique videogames that can't be found anywhere else, they discover esports. They have their own section, which makes perfect sense given the high number of matches and betting markets.
Preference is given to multiplayer online battle arena games such as League of Legends and Dota 2. These are the most popular games, with the highest numbers of players and some of the biggest payouts in the videogame industry.
First-person shooters, such as Counter Strike Global Offensive and Call of Duty come second, with all the major tournaments covered. 22bet sports enhances the betting experience by providing punters with live streams, so you can watch the games as they reach their inevitable conclusion.
Many are sourced from the major videogame streaming platforms, such as YouTube and Twitch and incorporated into their own website. You can bet on video games in advance, as well as in real-time and watch as the action unfolds.
Bet on exotic videogames at 22bet Sports
Things get truly interesting when players score further down and stumble upon the Cyber betting section. At the first glance, it might look like this is simply a replica of the main e-sports department, but luckily this is not the case. Instead of dwelling on the aforesaid, popular video games, this area is dedicated to other titles that haven't attained esports status. Some of the classic console games, such as Mortal Kombat, PES and even some that are rarely played, like Worms and Battlefield are featured.
A significant percentage of the cyber games featured here are dedicated to virtual handball, volleyball, martial arts, tennis, cricket and wrestling. These unique esports bridge the space between traditional sports and video games and their popularity has surged in recent years. This is also the place where punters can find popular betting markets on upcoming videogames such as Rocket League. Compared to traditional e-sports, these games have only a few matches covered on a weekly basis.
Just when you thought that nothing could possibly surprise you at 22bet sports, the Cyber section comes up with some truly unexpected titles. Angry Birds, Injustice, Flatout and other games that people have enjoyed in single player are now included. There's a lot of randomness involved when betting on these video games, but at least they bring something new and original.
22Bet Welcome Bonuses: 100% up to €122 at Sports, 100% up to €300 at Casino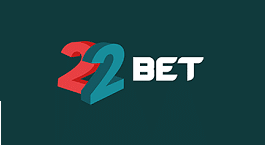 22Bet Welcome Bonuses: 100% up to €122 at Sports, 100% up to €300 at Casino
Sports: 5x bonus wagering requirements, minimum odds 1.40
Casino: 39x bonus wagering requirements
Other News