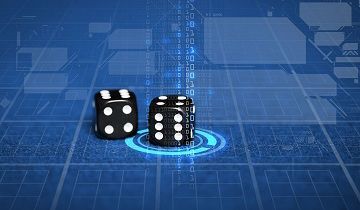 We've been involved in the affiliate industry for more than ten years. Plenty have changed during time, but main business remains the same: the logic of the affiliate industry is to bring customers to value brands and hope getting something in return. From numbers to strategies, see below how some affiliate managers still see the business in a wrongly manner.
For an industry started roughly fifteen years ago, demands might not be that high. But on the other side, keeping pace with current technological trends is a must if you wish to succeed. If you're a dinosaur, better think of doing something else. This is Gambling Judge, your favorite content writer in the iGaming business.
Differentiate one website to another
Please spend more than 30 seconds when trying to approve an affiliate. That shows you respect yourself in the first place and also the affiliate. You will understand why, by the end of this article. We know there are tons of applications daily and most of them are probably crap or non-related websites, with purely no perspective in performance. On the other side, you'll always have some of the big guys knocking at your door or potential strong new-corners willing to give a chance. Try to understand which is which and then, if you really want to be the perfect manager:
 Who wouldn't like to have their product reviewed? If you can make it and offer even the slightest form of feedback, an affiliate out there will appreciate it. 
Affiliates are part of your investors
In any online operator, affiliate platform drives anywhere from 20%-50% out of the juice. You can consider this as a form of investment, as most affiliate programs run on a revenue share basis. No one expects you to send flowers to your applicants, but at least do not impose conditions like "you need to generate at least three customers per month" for a fresh site on the market. That means you probably need to go to point one and re-check your strategy. That means you love numbers more than quality. And you probably don't sense the difference between organic traffic and fraud. Or you give absolutely no shit on whatever performance can be brought unless numbers are met.
Have respect for your partners, evolve in your fraud-detection skills and be able to impose decent conditions. And please, try to pay your partners, even though it's money offered after performance is given and you already have your pockets full.
What goes around comes around
GamblingJudge.com will also post during the intergalactic journey across the industry, several facts about various affiliate platforms. All for the sake of giving prestige to brands which do the minimum efforts in respecting their partners. Also so that others can easier find if someone is dodgy on the market.
As for now, some of our praise goes to bet365 – we certainly invite you to be one of their affiliates, these guy are top notch in retention and have a flawless process. Because in the end, nobody wants to lose endless time in giving explanations to any affiliate manager.
 Getting one affiliate on board is as easy as losing one. 
Other By Gambling Judge