Can 18bet's Private Sports Bonus Substitute a VIP Program?
---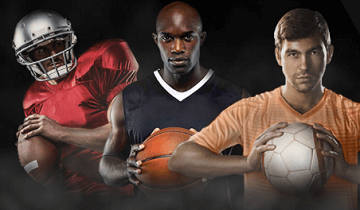 Modern bookmakers and casinos rely heavily on VIP programs to keep active players happy in the long run.
They have proven their worth over the years, as they provide punters and casino enthusiasts with the incentive to persevere.
18bet doesn't yet have such a loyalty program and there are no clear indicators that the gambling operator has any intention to set one up anytime soon.
On the flipside, they have a private sports bonus and a string of ongoing promotions that should substitute the VIP program.
How Does the Private Sports Bonus Work?
We know all too well how VIP programs deliver their rewards, as the vast majority of casinos and bookmakers use the same system. Punters accumulate comp points when they bet on sports or play casino games on real money, regardless of the outcome of these wagers.
This enables them to make incremental steps forward and even when they suffer financial losses, they find solace in the fact that progress is made. The ultimate goal is to attain VIP membership, but bonuses are awarded gradually with each step.
By comparison, the private sports bonus advertised by 18bet is different and also shrouded in mystery. This promotion has the merit of granting players more freedom, as they are allegedly allowed to choose their package.
The casino makes a tempting proposition to those who loves surprises, as they will find out what they've earned at a later date. The lack of predictability can have a deterring effect on conservative punters, since you don't know right off the bat how the casino will choose to compensate your efforts.
Let the 18bet's Private Sports Bonus Surprise You
In order to unlock the private sports bonus, one would have to open a real money account, make a deposit and bet real currency. The next step is to get in touch with customer support via live chat or email and request the very personal bonus.
This is when things get interesting, because the casino doesn't shed further light on this matter. It promises that the promotional team will do its best to meet the expectations of 18bet players, which emphasizes the unpredictable nature of these prizes.
A quick glance at the promotions displayed on the website can give certain hints about the nature of the private sports bonus. The bookmaker frequently matches the deposits made by players on various days of the week, so this could well be a reload bonus.
It is also possible for players to request free bets and other financial incentives in their discussions with customer support representatives. Boosting the odds is also a distinct possibility, albeit past performance suggest that punters almost always prefer cash bonuses.
18Bet Welcome Bonus: Up to €500 at Casino, Up to €100 at Sports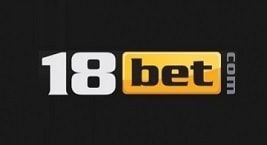 18Bet Welcome Bonus: Up to €500 at Casino, Up to €100 at Sports
Casino: 30x wagering requirements
Code: 'WELCOME500'
Sports: 16x wagering requirements
Minimum odds: 1.80
Code: 'WB100'
Other News