Discover the original American way of betting with BetUS
---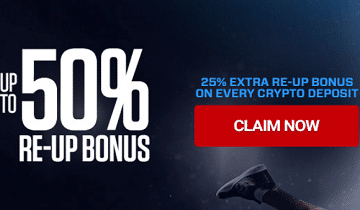 BetUS is an American facing bookmaker which has refined its sports betting offer to better suit the US audience.
The result is a sportsbook that is heavily tilted towards local sports with a propensity for NBA, NFL, NHL, and MLB matches.
Punters also enjoy higher than average odds on American elections and other politics of events, as well as entertainment and popular non-sporting bets.
To better serve the American public, they have added the popular parlay and teaser bets in their offer.
Place a same sports and multisport parlay with BetUS?
US punters will appreciate the opportunity of placing high paying parlays on a multitude of flagship competitions and niche sports events. The parlay allows them to see all the current lines for the selected leagues and enter their own risk-win amount. This system enables players to know right off the bat the final price, therefore the amount that can be won in the prediction is successful.
Just as the name suggests, the difference between same sport and multisport parlays consists in the diversity of betting markets. US punters can seamlessly use the Cross Sport parlay to combine non-sporting events and videogame competitions.
BetUS pays special attention to American sports and it is one of the few online bookmakers where one can bet on Madden esports. The traditional compendium of videogame competitions is also featured, in both pregame and live betting formats.
Experience the thrills of teaser wagering with BetUS
The teaser is another type of bet familiar with the US audience and BetUS is one of the best places to tinker with this type of wagering. Once players select the desired betting markets from the list of available sports and betting events, they can use the drop-down box selector. This enables them to choose the preferred number of points for teasing the line, before they can enter the risk/win amount.
On most of the sports events covered, BetUS offers its players the possibility of buying points based on the likelihood of favorites to cover the spread. This can be done for both parlays and teasers and it works beautifully for single sport and crossed sports wagers. Multi-sports teasers are also accepted and punters can combine baseball, ice hockey, American football and basketball teasers among other sports.
The upside of using teasers is that you can tinker with the winning margins, to mitigate the risks, or push for higher odds. It works in a similar way with Asian handicaps, but it is perfect for American sports, especially the NFL. +3 and +7 betting margins are the most popular ones for American football and this is where teaser bets shine the brightest.
Other News