How should Responsible Gambling work?
---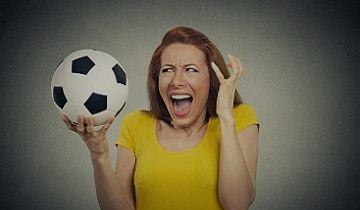 There is no doubt that gambling can be fun. Whether it's betting on sports, spinning slot reels, or playing poker, there is a certain rush that many people experience. This rush is greatly intensified when your bet wins. However, as with anything in life, gambling should be done in moderation. Millions of gamblers are able to play responsibly but there are also countless cases of gamblers who have ruined their lives and the lives of those around them through reckless gambling.
This is the undeniable dark side to an otherwise enjoyable and socially acceptable activity. You should know when to quit. And when players want to quit, they should be able to do that easily. Betworld wants to make sure that their customers act responsibly when it comes to betting. That is why they have implemented their Responsible Gaming policy.
What is the Responsible Gaming policy?
Betworld does the best they can to inform their customers about the risks of online gambling and preventative measures that can be taken to avoid problem gambling. They regularly train their staff so that they are able to identify the signs of problem gambling and act upon it. The company takes underage gambling seriously as well.
Identity and age verification are some of the ways in which this bookmaker ensures that minors do not participate in betting activities at here. The site clearly displays the 18+ logo that states that the Betworld exclusively targets adults. Other tools such as www.netnanny.com are also recommended to parents of minors. Betworld's Responsible Gaming policy lists a set of helpful hints for parents that are designed to prevent minors from gambling. This is a must read for any parent that have minors in their house.
Other tools to help with gambling addiction
This responsible casino also offers several tools that help their customers control their gambling behavior. Customers may voluntarily place daily, weekly, or monthly limits on their deposits, bet amounts or losses by clicking on "Account Statement" and selecting the "Limits Overview" link on the left side of the page. Players may also choose self-exclusion as well as the ability to limit session times. There are useful tips to keep gamblers from falling victim to problem gambling and there is also a self-test that can help identify if you or anyone else may have a problem.
If customers decide to definitely or indefinitely exclude themselves, their accounts will be blocked and they will not receive any further marketing communications from gambling operator. Self-excluded players may apply for re-activation but there will be a 7 day "cooling off" period. Your application for reinstatement will be internally assessed and there is a possibility that you may be refused.
Betworld's Responsible Gaming policy gives you the tools to keep your gambling under control but you need to remember that customers bear a lot of responsibility too. It is important that you take an honest look at your gaming habits and act accordingly. Do the self-test, take the results seriously, and take the appropriate measures to ensure that gambling at here remains an entertaining pastime. If you have minors in your house then you are strongly advised to heed the helpful tips and install filtering software on your computers and mobile devices to prevent children from accessing gaming sites.
Remember: Only bet what you afford to lose.
Other articles you might like:
Important Terms and Conditions at Betworld
Betword Sportsbook Overview
How to make your first bet at Betworld
How to win money at Betworld
Live Betting at Betworld
Other News