Join the Robet247 Sports Betting 0% Commission Revolution
---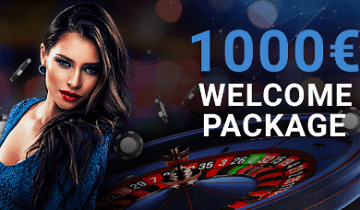 Robet247 Sports Betting catches the eye of prospective players with its comprehensive collection of sports, competitive odds and generous bonuses.
In conjunction, these help them paint a tempting image and bring in new punters who are interested in playing the long game.
Speaking of which, the 0% Commission Revolution advertised on their homepage is one of the strongest incentives currently offered.
Let us explain better this attractive concept in the following paragraphs!
Level the Playing Field with 0% Commission Bets
Bookmakers make a profit by leveraging the advantage of the proverbial house edge. In sports betting, gambling operators never offer even odds on events that have 50% chance to occur.
Instead, the odds range from 9/10 to 19/20, but the closer it gets to even value of 1/1, the better the returns for punters. The Robet247 Sports Betting 0% Commission Revolution as it is called by the bookie implies the existence of even odds on coin flip events.
When something sounds too good to be true, it usually is, and a bookmaker offering zero commission on all its bets would eventually go bankrupt. Robet247 isn't immune from this predicament, so it chooses to offer zero commission on selected matches.
This is not a breakthrough in sports betting, as other operators have made similar propositions to their members in the past. What helps them stand out from the crowd is the fact that they waive commission on many games, including some of the most anticipated matches.
Finding the games that are subject to no commission isn't terribly difficult, as the bookmaker will highlight them in the betting offer. What usually happens is that flagship competitions and derbies are chosen for this generous offer and they traditionally attract most of the punters.
0% commission matches are not restricted to those bets that have only two possible outcomes. Instead, the odds are concentrated in such a manner that players don't have to worry about the house edge when they place three-way bets.
Other Ways to Drive down the House Edge at Robet247
The Robet247 Sports Betting 0% Commission Revolution has a special ring to it, so it obviously catches the eye of new and existing punters. The bookmaker presents punters with other ways to decrease the house edge, as they can take advantage of cashback deals and matched deposit bonuses.
Reimbursements of up to 20% of the amounts lost enable punters to recuperate at least some of their losses. Cashback is usually subject to wagering requirements, which must be met before cash outs are permitted.
Traditional matched deposit bonuses and free bets also help players mitigate the house edge and increase the odds of thriving in the long run. Some of them are mutually exclusive while others allow punters to take part in several offers simultaneously.
Robet247 has an entire page dedicated to recurrent and ongoing promotions that players can visit to claim freebies and get up to speed with the terms and conditions.
Robet247 Welcome Bonus: 100% Up to €100 at Sports, Up to €1000 at Casino!

Robet247 Welcome Bonuses:
100% Up to €100 at Sports
Up to €1000 at Casino
1st deposit: 100% up to €500
2nd deposit: 75% up to €300
3rd deposit: 50% up to €200
Other News