Land-Based Casinos in Decline?
---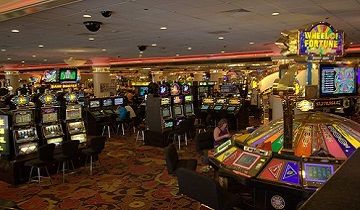 It appears as though almost every aspect of our lives is being moved online, with shopping, news, work, and food all easily accessible from our smartphone, laptop, or tablet.
It's of no surprise, then, to see that leisure is also part of the online phenomenon.
Online gambling, in particular, is one area that is becoming increasingly popular.
This raises the question "why are so many moving away from gambling offline?".
Time and money
One reason that land-based casinos are being deserted is that often, people simply can't afford the time and money required to go out to a casino. The best ones tend to be found in the larger cities, and so the lack of travel time involved in engaging in the exact same activity online is an attractive proposition. In terms of expense, there are no travel costs involved in online gambling, of course.  
Sometimes, offline casinos even require an entrance fee, and there always seems to be added pressure to gamble more when surrounded by the dealer and fellow gamblers, the latter often quick to flash their cash. There's also the temptation to buy food and drinks while playing, which are often overpriced.
All of this can add up to an expensive night and make online gambling a far more appealing option. Online players also have the ability to set maximum amounts of money when playing, which helps them to manage their money.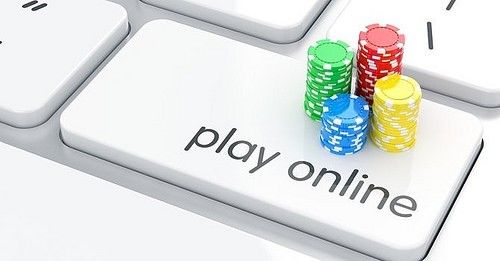 More incentives online
Whereas a land-based casino may offer $10 in fee slots, online casinos are far more generous. They match deposits up to 100%, largely due to the high levels of competition between these online casinos. Online casinos don't have the overheads that real-world venues do and can afford to be more competitive.
Betsafe online casino video slots, for example, feature high-quality graphics and a wide variety of games including Immortal Romance and Raging Rhino. It also offers a 100% matched bonus up to £50, along with 20 additional spins.
All of these advantages that come with playing online have, in fact, resulted in the closure of many offline casinos. Not enough customers are going in and the casinos are simply failing to generate the revenue they need to stay afloat.
A number of big casinos have been planned for major cities, but only a few are being developed due to concerns that they will see immediate financial losses.
A continuing trend
Of course, the younger generation is even more likely to gamble online, being practically born with a smartphone in their hand. Offline casinos just aren't convenient for them. They're also less keen when it comes to traditional slots.
They're looking for immersive entertainment in the form of action-packed, fast-paced games that are more akin to console video games. Online video slots provide that and many are even modeled on some of the more popular console games.
The casino boom of the 2010s looked a promising one for gambling, with more casinos developed worldwide. However, it appears that people are instead flocking to their online counterpart due to the reasons mentioned above.
This trend is unlikely going to go away with more and more people looking to playing online as their primary option over land-based casinos.
Other News