Mozzart brings local and international lotteries to your fingertips
---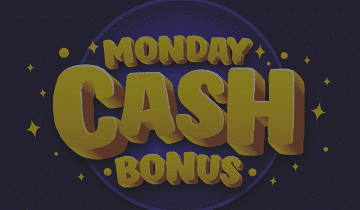 Mozzart is essentially a successful bookmaker that has expanded to meet the expectations of casino fans.
While making this transition, it found it worthwhile to access other gambling areas, such as lotteries and games inspired by them.
The results speak for themselves and those who land on the website will be pleasantly surprised to discover a mix of lottery inspired games.
There are three distinct sections to explore here, offering a comprehensive selection of local and international lotteries.
Lucky G and keno games
There are not many casinos or bookmakers for what that matters that pay this much attention to keno and Lucky G games. These are essentially games where players bet on numbers and whose outcomes depend exclusively on luck, so everyone has the same chances to win.
The official organizer of the Lucky G2, LuckyG3, LuckyG4 and Lucky G5 games is OPAP and the numbers are also posted on the official website. This means that players enjoy total transparency and can verify the outcome themselves.
Mozzart went beyond the classic lottery inspired games and allows players to bet on keno numbers. These are extracted at approximately 5 minutes, starting at 8 AM so there are multiple betting opportunities.
Depending on the type of Lucky G game preferred, one can bet on three, four or more numbers out of a total of 80. There is an indissoluble link between the risks taken and potential payouts, with maximum winnings of 2000 times the stakes.
Mozzart Lucky Super 6 game
If you love betting on numbers, then you will surely appreciate every moment spent at Mozzart. One of their most successful hybrid games is the Lucky Super 6, where punters bet on the numbers called, so you are effectively enjoying the thrills of both lottery and sports betting.
The task is simple and players must select six numbers from 1 to 48, just like they would in a classic lottery game. The odds depend on the order in which the numbers are called and players can check out the table where all the odds are displayed
Go for the big money in international lotteries
The biggest winnings are reserved to those who play the lottery and Mozzart acts as a link between punters and international lotteries. From the comfort of your home and without purchasing tickets online, you can participate in Hungarian, Greek, Polish, Italian, and Czech lotteries.
You can bet in advance and then watch the raffles in real-time, with the numbers being added on the site. Once again, transparency is insured since players can check out the results of the official sides of those lotteries.
The bottom line is that Mozzart is not only a well-rounded bookmaker and a successful casino, but also a place for the fans of lottery inspired games. You can bet on numbers, play virtual games or compete in the actual lotteries and hope that lady luck with smile benevolently upon you.
Mozzart Sports Welcome Bonus: 100% up to €100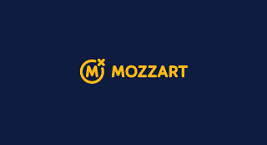 Mozzart Sports Welcome Bonus: 100% up to €100
min. deposit: €
4x bonus wagering requirements
minimum odds: 1.35
Other News