Money with Novibet affiliates
---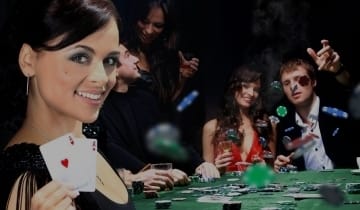 Becoming a NoviAffiliate is a great way to earn extra money.  In basic terms, affiliates post links to Novibet on their own websites.  If somebody clicks on that link and becomes a Novibet customer, you will get a commission on the profits that are generated from that new client.  If you have a website that gets traffic then this is a no-brainer.
How Do You Become an Affiliate?
Becoming a Nov Affiliate is free and easy to do.  Simply fill out the registration form and wait for an activation email. Click here if you are interested in finding out how to register at Novibet. Once approved, you will have access to the NoviAffiliates system where you can download links and banners, check your progress, and see your statistics.  Approval is normally completed within 48 hours. It doesn't matter if the player that you refer plays at the casino or sportsbook.  You earn commissions either way.
How and When do you Get Paid?
This company pays your commission monthly.  You receive it by Bank Wire Transfer and it is usually sent out no later than the 20th of each month.  Your players need to generate at least €100 in earnings in order for you to get paid.  If your commission is less than €100 then it will be carried over to the next month.  If you have negative earnings, it means that the customers you referred are winning more than they are losing.  In those cases, you don't make a profit from those customers until the account returns to positive earnings again.  Should the players introduced by you, win more than they lose in a month, you will not need to pay back the difference.
The negative balance, however, will be carried over into the following month.  Your balance will then be calculated in accordance with the results of the new month until it returns to a positive figure.
How Much is the Commission?
Now, to answer the question that you are all asking.  The commission is based on 4 tiers.  The "Tier 1" commission is 20% if your players account for a net revenue between €0.00 and €5,000.  With Tier 2, which requires a net revenue of between €5,001 and €10,000, the commission is 25%.  If your net revenues account for €10,001 to €30,000 then you are at Tier 3 which pays you 30%.  Then there is Tier 4 in which net revenues exceeding €30,001 earn you 35%.  There is also a 5% extra to be earned at all levels if you account for 5 new depositing customers.
For more information refer to the affiliate terms and conditions.  You can also contact Novibet with questions pertaining to the affiliate program by emailing them at affiliates@novibet.com.
Other articles you might like
Other News