Come to the 4th annual Summit of iGaming Malta (SIGMA) 2017
---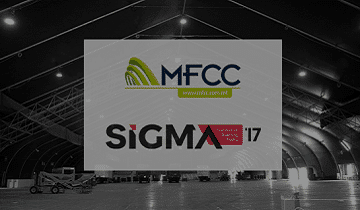 If you are a gaming operator, regulator, recruiter or B2B (business to business) software provider then you will want to be at the MFCC Malta Fairs and Convention Centre from November 22nd through November 25th, 2017 for the 4th annual Summit of iGaming Malta (SIGMA) 2017. This event is expected to draw 6,000 delegates, 200 sponsors and exhibits, and 100 speakers who will create an iGaming village atmosphere that will feature six themed bars, three themed restaurants, and two large themed lounge areas. Event organizers will be flying in 1,000 delegates at no cost. 500 affiliates and 500 C-level executives in attendance will be signing exciting new deals with iGaming operators and B2B exhibitors.
Digital gaming representatives, affiliates, consultants, and any other person or business that has an interest in the iGaming industry will be given the opportunity to expand their networks, create profitable partnerships, and participate in many insightful seminars that will focus on such topics as sportsbooks and eSports, blockchain and cryptocurrencies, fantasy sports, and many other subjects that are directly related to the ever-expanding and lucrative iGaming industry. The main goal of SIGMA '17 is to bring together the entire gaming community from affiliates and operators to regulators and vendors.
Aside from the excellent speakers, ample networking opportunities, and top-quality venues, attendees will also be able to enjoy Malta's sunny beaches and take in the exciting local nightlife and entertainment. With the exception of a 15-minute cab ride from the airport, all chosen venues are within walking distance.

Startup Pitch 2017
Startup Pitch was very successful in 2016 and will return again at SIGMA '17. It will bring together several investors and forty startups that will be given a booth and a consultancy package. Eight of these startups will then be selected to make their pitch in which they are given three minutes to present their projects and then conduct a Q & A session with the audience and potential investors from such firms as Klein Group, XLMedia, and Partis Solutions.
If you are a startup that is looking for investors then you can download the application form.
SIGMA '17 Career Convention
Malta is home to approximately 300 gaming companies that hold around 450 gaming licenses and employ 10,000 people. All of this is packed into a 5-mile radius! SIGMA '17 welcomes graduates and IT developers who seek an exciting career in iGaming to attend the Careers Convention on day 2. Between 2 PM and 6 PM, doors will be open to all ICT, Law, Accountancy, and other graduates and student organizations that are interested in being recruited by the biggest names in the iGaming industry.
According to Eman Pulis of SIGMA – "It is well-known that recruitment remains one of the trickiest aspects, often leaving developers in short supply and an increasing number of graduates looking to form part of the gaming industry. This is where SiGMA can provide an excellent platform on Maltese shores."
Event Planner LTD, which provides professional assistance to organizations by providing staff, logistics, and venues among other things is in partnership with SIGMA. Event Planner LTD's Managing Partner, James Cassar states: "I've worked on various events with Eman for a long time and this partnership should pave the way for some great opportunities for graduates who are seeking a career in iGaming. Through this event, we want to create a bridge between students and the betting company world where great employment opportunities exist."
SIGMA '17 Conferences
One of the features of SIGMA '17 will be a series of informative conferences that will give attendees the opportunity to hear from speakers that represent various sectors of the iGaming industry. The main conference room will be buzzing on day one as Gian Perroni, Chief Gaming Officer of Breakout Gaming Group will be discussing the latest trends in sports betting and eSports. This will be followed by a series of seminars that relate to affiliates and marketing.
Attendees can also listen to Eric Benz, Managing Director of Cryptopay, as he tells you all you need to know about cryptocurrencies like Bitcoin. Alexandre Dreyfus, CEO of Mediarex Sports and Entertainment will host the European Poker Conference.
Day 2 kicks off with opening remarks from the Minister of iGaming and others who represent the regulatory side of the industry. After this segment, leading strategists and communications experts will advise Startup Pitch participants on the pitfalls and opportunities that these hopefuls need to be aware of. Day 2 will also feature seminars on Human Capital and Resources followed by a session focusing on daily fantasy sports that will headline Jeffrey Haas, Chief International Officer of DraftKings.
Several dozen speakers will be on hand to discuss other highly relevant subjects and answer your questions. Don't forget about the themed restaurants, bars, and lounges!!
A list of attendees can be found here: https://maltaigamingsummit.com/the-delegate-list-a-g/
1,000 Free Flights
That's right!! Attendees are eligible for free flights. 500 of these flights will be allocated to casino managers, payment officers, CEOs, CTOs, CPOs, CMOs, COOs and other related C-level executives. The other 500 free flights will be given to eligible affiliates. Oh yeah, affiliates can also attend SIGMA '17 for free. If you want to find out if you qualify as an affiliate or would like any other information then just send an email from the SIGMA's "Contact Us" page. The Gamblingjudge.com team, friends from takebonus.com (this event was announced by them) and other important webmasters already confirmed the presence at this year's event.
Exciting careers, profitable business relationships, valuable information, and an all round good time awaits you. Hope to see you there!!
Other News