Stake.com Tempts Players with Exclusive Provably Fair Games
---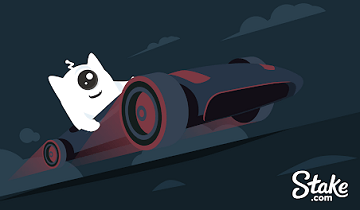 Stake Casino bears many similarities to modern gambling operators, but it is the things that make it different that we want to talk about.
This cryptocurrency-friendly casino has a comprehensive portfolio of classic and unique games with a special characteristic.
These are provably-fair games, which means that players can test the unpredictable nature of the random number generator.
The system is used routinely by online casinos accepting Bitcoin to make gambling more transparent and clear any lingering doubts.
Stake Hosts Exclusively Provably Fair Games
The games offered by Stake.com are tested for fairness by independent auditors, which is the standard industry practice at online casinos. On top of that, players can also check the outcome for bias by putting the latest 'Provably Fair' technology to use.
The best comparison to real money games from land-based casinos is the option that players get in a card game to cut the deck before the round starts. It gives players a glance at how the outcome of the game is determined, so they don't have to worry about being cheated.
In spite of offering such an eclectic mix of games and genres, Stake has them all grouped in a single grand section. On the main page, all the available games are featured and punters are notified about the latest arrivals, who appear at the top of the list.
The advantage of hosting exclusively provably fair games is that punters don't have to filter out unreliable games and can focus on the ones they enjoy the most.
What Special Games Does Stake Offer?
Roulette, blackjack and baccarat, as well as lottery inspired games such as keno and bingo can be found at Stake.com. Those who seek something different get to choose between 5 unique games that can only be found here: mines, plinko, chartbet, sphere, Hi-Lo and Diamond Poker.
Mines is based on the classic game tasking players to avoid the mines, but it has a special twist at Stake. Com. Punters try to find the boxes where diamonds are hidden to collect their prizes
Plinko is a simple and fun game where punters choose the stake and the risk multiplier based on the number of pins that are on the table. They can activate the automated betting feature to speed things up.
Chartbet is one of their latest additions to Stake's lineup of games and it challenges players to buy and sell stock. The winnings are determined by how successful punters are in predicting the price movement.
Sphere is a version of dice games where punters bet a small amount of BTC and select the payout. This game relies exclusively on luck, so its learning curve is smooth and it appeals to casual players.
Hi-Lo and Diamond Poker are inspired by classic card games, where players win by creating the highest and lowest winning combination, or by using diamonds instead of a classic deck of cards.
Stake Promotions and Bonuses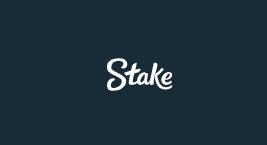 Stake Races
VIP Challenge – Treasure Chest
Christmas Giveaway
Sports Challenge – Soccer Master
Telegram Challenges
Stake Community
Other News