Toto is the latest betting offer at BetWinner Sports
---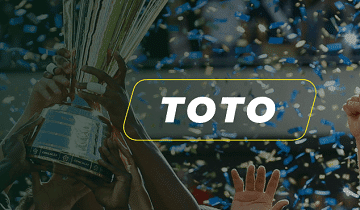 BetWinner Sports likes to pamper its players with different promotions and special offers, including some that can't be found anywhere else.
The Toto is their latest special offer and one that is guaranteed to appeal to both casual and veteran punters.
This type of betting guarantees a win, as somebody will walk away with the prize, so the impact of the house edge is less important.
To spice things up, the bookmaker will also run daily TOTOs with guaranteed prize pools.
How does the TOTO work?
BetWinner will provide its members with the chance to compete in a daily TOTO bet slip combining top sporting events. In order to win, one would have to correctly determine the outcome of 12 events chosen by the bookmaker.
Instead of betting real money, as it is usually done at online sportsbooks, participants will have to select a single outcome for each of the chosen events. They can make up their mind until the first match begins and this refers to the actual time, not the scheduled time.
If matches are deemed void, they will not be factored in and players are advised to send their selections early, in case the matches start before the predicted date. When four or more events are voided, the entire TOTO bet is canceled and when three such events are canceled, no points will be given for 8, respectively 9 predicted outcomes.
No points are awarded for eight correct results if one or two selections on the betting slip are canceled. The final paycheck depends on the number of right predictions made.
Toto prizes and rules
A new round begins every day, so if you're unsuccessful your previous attempt, you will have another chance 24 hours later. Predictions can be made for free, so there are no financial commitments but you will have to confirm your prediction by placing a tiny bet.
You can wager as little as €1.14 at odds of 2.00 or above and punters can't use promo code or bonus points for this purpose. All you have to do next is to wait for the TOTO draw and if you are right, receive the points in the Promo Code Store account.
If you make 12 correct predictions, you receive 10,000 bonus points, while 11 predictions will result in 5000 bonus points. Those who only anticipate the outcome of 10, 9, respectively 8 matches will have to settle for a prize of 1000, 250 and 100 bonus points.
These are automatically awarded once the draw is officially settled and can be used soon after. Both new and existing players can participate in the daily Toto draw, which makes this one of the most exciting propositions for casual and recreational players.
BetWinner Sports Welcome Bonus: 100% up to €100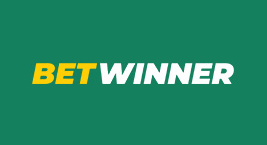 BetWinner Sports Welcome Bonus: 100% up to €100
wagering requirements: 5x Bonus
minimum odds: 1.40 x 1.40 x 1.40
Other News