Best features of the Betworld's affiliate program
---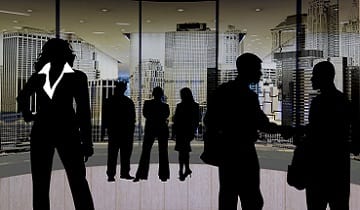 The Betworld affiliate program is a great way for you to make money.
For those who are unfamiliar with what exactly Betworld's affiliate program is, it is basically a way for you to earn money by advertising the company's products on your website.
If somebody sees a sponsored ad on your website, clicks on it, and ends up spending money at this gambling site then you earn a commission.
This operator is always looking for affiliates and the program is free to join.
How Do You Become a Betworld Affiliate?
If you have a website that attracts traffic then getting involved in the affiliate program is a great idea. The first step in becoming an affiliate is filling out the registration form. You will receive an activation email within 72 hours if you are approved.
If you do not hear back within 72 hours you should email affiliate support the check the status of your application. Once you have been approved you will be given access to the Affiliate System where you can get banners, text links, and other advertising creatives that you can place on your website.
How Much Will You Earn? When Do You Get Paid?
The amount of money that you earn depends entirely on the amount of revenue that you generate. The more people that go to your website, click on the ad and spend money at the bookmaker's website, the more cash you make.
Your earnings are based on percentages of net revenue. In other words, you make a percentage of what the company earns from these players.
Affiliates earn 25% of the first €2,000 of net revenue that they generate. They earn 30% for generating between €2,000 and €10,000 and they earn 35% for generating between €10,000 and €50,000 in net revenue. Let's say that 1,000 people visit your website, see your Betworld banner, click on it, and then start betting at this sportsbook, casino, or live casino.
You will make the appropriate percentage of what they make from the players' gambling activities. Your commission is paid monthly by bank wire. You need to earn €100 in commissions before you are eligible to be paid. If you fail to earn €100, your earnings will be carried over to the next month.
How Does Betworld Know What Customers You Attracted? Can You Track These Statistics?
When you pull a banner or text link from the affiliate system, it is embedded with a unique code that features your publisher ID and your website ID. When a customer goes to the bookmaker's website by clicking on the link or text on your site, the operator automatically knows that you referred them.
Views and clicks are updated in real time. Sign up and revenue reports are updated every day so you can keep close tabs your progress.
What if Your Player Accounts for a Negative Balance?
Let's say that you refer a player that is winning more than they are losing. This means that the sportsbook isn't generating earnings from that player and you aren't going to make a profit until the account goes into positive earnings.
Keep in mind that all of your referred players are factored in when calculating net revenues so a winning player shouldn't affect your earnings too much.
If one of your players wins more than they lose over the course of a month, you won't need to pay the difference. The negative balance will be carried over to the next month. Your balance will be recalculated according to the results of the new month until it yields a positive return.
Where Can You Get More Information?
You can get more information by going to the affiliates main page and the affiliate FAQ section. Interested parties should also read the affiliate terms and conditions. If you have any questions you can email the support or the affiliate department anytime.
Other News