TV Games and tournaments spice up gambling at EgoCasino
---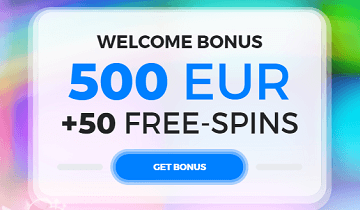 EgoCasino is one of the few online gambling operators to have diversified its collection of games beyond the mainstream titles.
At the core of their collection players will find the same classic slots, video pokers and table games.
What makes this casino different is the fact that it has two special propositions to make to its new and existing players.
Upon browsing the website, you will stumble upon two distinct sections which go by the name of TV Games and Tournaments.
Enjoy the best of both worlds with tournaments
Every week, the casino will choose one of its slots for the special tournament with a guaranteed prize pool. The name of the game changes at the beginning of each week and so do the payouts, but the prizes are always massive. On average, players can expect an amount as high as €70,000 to be split among the most successful players. Those who are familiar with the slots chosen will probably feel more comfortable spinning their reels, but they won't have an edge over amateurs.
The rules of EgoCasino tournaments are surprisingly easy and you'll be playing the game in the same classic fashion. The difference resides in the fact that in addition to the winnings accrued during the gaming session you can also earn one of the prizes. Winners are decided based on their performance, as the tournaments are structured as a classic leaderboard. The choice for games is unpredictable, so you never know what the next slot might be and each week brings a new and pleasant surprise.
Try the engaging TV games
One of the most original ways of gambling at EgoCasino is provided by the comprehensive selection of TV games. These are played in a manner similar to live dealer casinos, but the interactions with the dealers are slightly different. Instead of placing the bets in traditional fashion, you bet on the outcome of the games broadcasted live. The TV mention can be a bit deceiving, as the same WebCam technology is being used to stream the games in real-time. The experience, however, is truly unique.
EgoCasino TV games revolve around the classic card games such as blackjack, baccarat and different versions of poker. Lucky 5, 6 and 7 games as well as Speedy 7 and Dice Duel can be found in this category, so diversity is insured. Gorgeous croupiers will deal the cards and play the game in what closely resembles a single player experience. Players simply place the bets and hope for the favorable outcome, to receive a payout corresponding to the odds of winning. In many regards, this type of gambling brilliantly combines the thrills of sports betting with the classic live dealer experience.
Ego Casino Welcome Bonus: 100% up to €500 + 50 Free Spins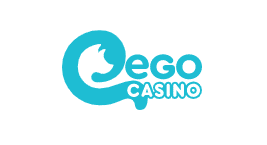 Ego Casino Welcome Bonus: 100% up to €500 + 50 Free Spins
min. deposit: €10
wagering requirements: 40x bonus
Other News