Novibet sports scores and statistics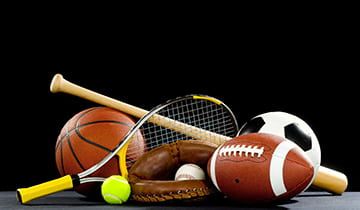 Punters generally don't simply flip a coin when they are trying to pick a team to bet on.  While some place bets based on systems, most sports bettors like to refer to statistics in order to make an informed bet.  This can also be said for those who are looking to place live bets.  Novibet makes it easy for punters to look up scores and check statistics.
Novibet Scores
When you land on the Novibet bookmaker's main page you will see some scores on the left side of the screen.  Of course, those live scores are just a couple of what is likely several live events.  Let's say you want to find the score of a baseball game.  All you need to do is click on the "Live Scores" link that is in the "Betting Tools" section below the sports menu on the left side of the screen.  A new page will open up and you just need to select your sport from the menu on the left and you will have all of the Novibet scores in front of you in an instant.  Looking for past scores?  You can click on the "Today" menu and select the date of the game you are looking for.  If you want to see live Novibet statistics for any game you can select the "Statistics" icon which is located to the right of the score.  This will open up a new page from which you can get all sorts of helpful information.  Head-to-head stats, past performances, and much more.
You can also go to the live betting menu and click on any of the games that are in progress to see the live score and statistics for the game.  This is immensely helpful for those who like to place live wagers.
Novibet Statistics
In the "Betting Tools" section, which is located beneath the sports menu on the left side of the main page, you will see the "Statistics" link.  Click on it and then select the sport you are looking for from the menu on the left side of the screen.  You then select the team or match that you want to research.  You can check out an individual team's stats as well as any head-to-head statistics.
You can also go to the live betting menu and click on any event to see the stats and betting options.  There is a "Statistics" link at the top right of the screen that will take you to the head-to-head stats page.  You can see other helpful information by selecting any of the tabs.
It doesn't matter if it's football, baseball, or tennis.  By keeping tabs on live scores and statistics, you will be able to informed decisions as well as being able to identify good betting opportunities for any event.  Scores and statistics are just more great features that you can take advantage of at this company.  Sign up if you haven't already and get into the action.  Don't forget to cash in on those awesome bonuses that are waiting for you.
Other articles you might like