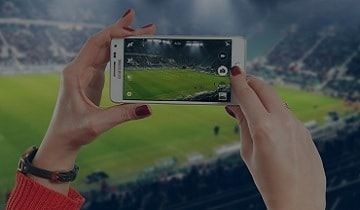 Sportsbet.io is a forward thinking bookmaker that has embraced Bitcoin as a safe and anonymous payment method. Not surprisingly, it was also quick to realize and embrace the advantages of mobile gambling. In fact, the bookmaker went a step further than most of its counterparts and now runs special promotions aimed at those who use smartphones and tablets for gambling. Many offers are available to all their members, yet one bonus stands out from the crowd and only new customers are eligible.
The newest customers need to make a real money deposit to be able to place bets on the dozens of games the sports book has to offer. If they want to hit two birds with one stone, they should invest at least 20 mBTC and then place a bet of the same amount using a mobile device. These are two key prerequisites for a generous offer that will refund losing wagers, effectively giving players a second chance.
Have your losing bets refunded
Beating the proverbial house edge is not an easy feat and players need all the help they can get to stay profitable. Sportsbet.io lands a helping hand to new customers and makes an irresistible proposition in exchange of using mobile devices. The best part is that the vast majority of modern punters already rely on tablets and smartphones to place bets on the go. Those who seek the thrills of live bets are the main beneficiaries of the recent expansion of mobile gambling as they can wager from any location.
As long as you have an Internet connection on your mobile device, you are just a couple of taps away from claiming this generous bonus. Create an account with Sportsbet.io and make a deposit, so you have the funds readily available when you find the perfect match to wager on. There are so many events to choose from, that players are more likely to be confronted with the paradox of choice than a scarcity of offers. Place a pre-live bet of 20 mBTC using your mobile device and patiently wait for the outcome.
Risk-averse players and those who have smaller bankrolls need not worry because they can wager less than the aforementioned amount. The reason for why most of the newcomers prefer to bet more is that the sports book will refund losing bets of up to 20 mBTC. With a little bit of luck, players won't even need the reimbursements because they could place a successful bet. In this fortune situation, they will decide what happens next with the money made from placing the first bet.
This offer is available to all new customers who use mobile devices, as long as they haven't made another bet from a smart phone or tablet. It is only possible to redeem this offer once, but even so the amount eligible for reimbursement is tempting. The bookmaker hopes that with this offer, it will highlight the advantages of using mobile devices for betting, while also reaching out to their newest customers.
Other Promotions