Get a €5 Free Bet for your favourite team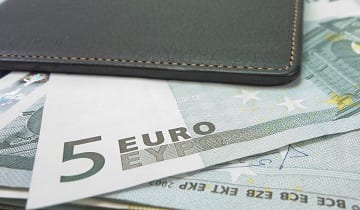 The Season Ticket €5 Free Bet is just one of the great rewards that customers can receive.  It's quite easy to claim.  First, you will need to sign up for a Novibet betting account. You then need to tell Novibet what your favorite Superleague or Premier League soccer club is and you will be rewarded with a €5 free bet on your team every week until the end of the season.  When your team wins then you win!!
What are the Requirements?
There are a few requirements that are easy to meet.  You must place a minimum of €30 worth of wagers during the week which runs from 00:00 on Thursday until 23:59 the following Wednesday.  The minimum odds required for the qualifying wagers is 1.50 or greater.  Fill out your personal data on the registration form and remember to write down your favorite soccer team in the appropriate field on the form. Your €5 Novibet free bet coupon will be credited to your account every Friday morning and you may place it on your team's next game.
How Many Times Can I Use This Promo?
You can do this every week throughout the soccer season.  You just need to keep placing €30 worth of action at the Novibet sportsbook each week to continue claiming the Season Ticket €5 Free Bet.  In order to receive this promotional offer, you must verify your account.  You must also have completed the rollover requirements of the welcome bonus if you claimed one.  You may use accumulators to qualify as long as the cumulative odds are at least 1.50.  Keep in mind that if your free bet wins, you will only receive the profit and not the original bet amount.  You may also participate in other Novibet free bet offers in conjunction with this promotion as long as you continue to meet the qualifying requirements.
What If You Miss a Week?
If you do not qualify during a certain week then you can still get your free bet the following week provided you wager a minimum of €60 at odds of 1.50 or greater during the qualifying period.  If you do not use your €5 free bet during the appropriate period then the free bet will be canceled and you will be permanently excluded from the offer.  The €5 free bet stake does not count towards the qualifying bet amount for this or any other offer.  Unless expressly stated, customers can only participate in one active bonus at a time.  This offer is subject to Novibet's general terms and conditions.
What are you waiting for?  The longer you hesitate, the more free bets you lose out on.
Other articles you might like
Other Promotions