Auto Price Boost: get up to 100% added on multiples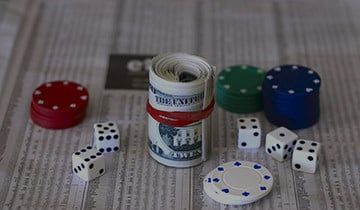 Punters tend to love the big potential payouts that accumulators offer.  The thrill of hitting a high-odds multi-legged parlay is exciting enough but Novibet makes it even more exciting with their Auto Price Boost.
What is Auto Price Boost?
In a nutshell, the Auto Price Boost adds value to your accumulators by making them worth more than they already are.  Let's take a 3-way accumulator with combined odds of 10.00 and a bet amount of €10.  That's a potential payout of €100.  Now, with Novibet's Auto Price Boost, you would win an additional 5% which means that you would win €105 instead of €100.  What's the catch?  There is no catch.  No need to claim anything, no secret codes, and no need to contact customer service to get this bonus.  It is automatically applied to all accumulators of 3 legs or more right on your bet slip.  It doesn't matter what sport or league you bet on, as long as you put together a parlay with three or more events on it then you get the Auto Price Boost.  It's even valid with live betting and there are absolutely no rollover requirements.
How is a Price Boost Applied?
The more legs that your parlay has, the bigger the boost.  3-way parlays get an additional 5%.  4-ways get 10%, 5-ways get 15%, 6-ways get 20%, 7 ways get 30%, 8 teamers get an extra 40%, and 9-way parlays have an extra 50% added.  Get an extra 60% on a 10-way parlay, 70% on an 11-way, 80% on a 12-way, 90% on a 13-way, and a whopping 100% on a parlay that has 14 or more legs.  If you hit a 14-team parlay under normal circumstances it is likely to be a huge payout.  Imagine that payout being doubled?  It doesn't matter how many accumulators you play.  The Auto Price Boost is applied to all of them automatically.  If your accumulator wins then your winnings plus the price boost will be instantly credited to your account.
Are There any Restrictions?
There are a couple of restrictions that apply to this awesome feature.  Firstly, all selections on your parlay must have odds of 1.50 or higher.  Secondly, the maximum Auto Price Boost payout is €1,500.  That doesn't mean total parlay payout, just the bonus portion.  If one of the events on your parlay is postponed or canceled, your price boost will be adjusted to the remaining selections.  This means that if you had a 6-game parlay and one of the games was canceled and you won the other 5 then you would get the 15% price boost that is applied to 5-way accumulators.  Novibet's general terms and conditions apply.
The Auto Price Boost is another one of the many reasons to join Novibet.  Get yourself a betting account there now and start getting better value on all of your accumulators.
Other articles you might like
Other Promotions