Money refunded with Bonus Back promotion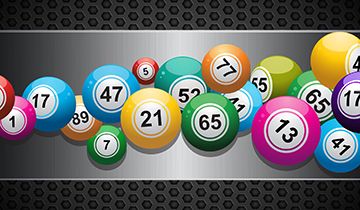 There are plenty of reasons for why people love bingo, with the social nature of the game and its sheer simplicity being at the top of the list. But still, is bingo gambling? Everyone has the same chance of winning regardless of previous experience, so skill is not to be factored in. All games of chance have the downside of making players prone to losing streaks and those who play bingo are not the exception. Ladbrokes members have a second chance if they end up losing money, because the online gambling operator will reimburse losses.
The Bonus Back Bingo is one of the latest promotions and just as the name suggests, players will be provided with an additional chance to win. Ladbrokes advertises this campaign as a win-win situation, for all those who play on Friday between 9 PM and 11 PM. Those interested should log into their accounts and join the action in The Snug, where fun games await them and bonuses are abundant.
Ponder all possible scenarios
The best case scenario is for players to win the game outright and collect the payouts corresponding to their victory. There is of course the distinct possibility of losing the money and this is where this promotion shines brightly. All losing tickets will be refunded with the bonus that is credited to the account of eligible players in less than 72 hours. Players can wager as little as 5P and compete for prizes that go as high as €25 while having the stakes reimbursed if they happen to lose.
All those who are active during the two aforementioned hours qualify for the reimbursement and the refunded amount needs to be played through within the next three days. The money can be used to purchase bingo tickets and cannot be cashed out right away, at least not prior to meeting the wagering requirements. There is an indissoluble link between the amounts that players wager and the money that they are eligible for reimbursement, so those who play on serious cash will collect bigger bonuses.
Two glorious hours
The players who end up winning a Bonus Back Bingo game between 9 PM and 11 PM, can consider themselves lucky. The only shortcoming is that the stakes are not returned to them and they get to keep the profits, in a manner that is similar with how free bets are handled. Even if players win a single line on the bingo tickets, they will still be regarded as winners and they won't be reimbursed for their losses.
Other Bingo