Lunchtime specials for bingo players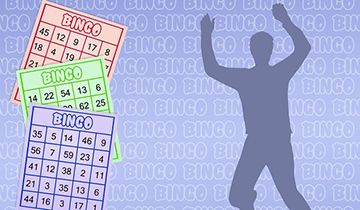 One of the reasons for why so many gamblers decided to make the transition from brick-and-mortar casinos to online counterparts is convenience. They no longer have to travel long distances or make special arrangements to enjoy their favorite games. All they need to do is to log into their account and use computers or mobile devices to play for real money or have some fun using virtual currency.
Bingo players are not the exception but they have an additional demand, as the nature of their game makes them susceptible to interaction with their peers. Ladbrokes is now offering its customers the chance to play bingo from the comfort of their home and still enjoy the same advantages of playing in a traditional bingo parlor. The rooms are filled with enthusiastic people and players can interact with their peers during the games and also while they wait for the next bingo game to start.
It's bingo time
While players are the ones who decide when they go online and play casino games, bingo fans have another reason to be active at noon. The Lunchtime Special is a brand-new Ladbrokes promotion unveiled by the gaming company which started at the beginning of 2015 and doesn't have an expiration date. Players are invited to get in mood for bingo every day between 12 PM and 3 PM because this is the time of the day when they will be competing for a massive prize of €10,000.
This is the guaranteed amount and it will be split among the most successful players who participate during these three faithful hours. If more players choose to play and they invest more money, the guaranteed prize pool can be exceeded and the size of the prizes will also grow. Action begins at noon with a €2000 tournament that goes by the name of Bingo Linx and a brand-new competition will begin every half an hour until 3 PM.
Less for more, not more for less
The purpose of this promotion is not to make one player rich, but to make as many bingo fans as possible happy and this is achieved by awarding several prizes. The total amount of €10,000 will be distributed among participating players and there is a bunch of 1TG, 2TG and 1&2TG games scheduled. During these hours, players will also compete for big prizes in the Roll on Bingo and Last Chance Saloon games.
Other Bingo