Maximize your chances with a bingo bonus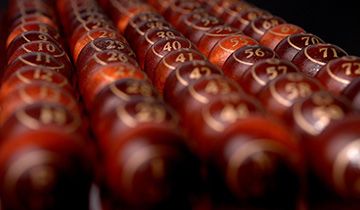 The social nature of bingo games was briefly lost when players made the transition to online gambling, but Coral promises to restore Bingo to its former glory. The user friendly interface and the numerous tools that players can use to interact with their peers, allow them to enjoy the same thrills as if they were playing in a traditional bingo parlor.
The advantage of playing online is that welcome bonuses are in store and those who set up a real money account are eligible for £20. They only need to register a bingo chat name and deposit the minimum amount of £5, then use it to acquire bingo tickets. These are the three steps required for claiming the £20 Welcome Bonus, which will immediately be credited to their balance.
A better chance to win for rookies
Being a beginner in a competitive game is usually a bad thing, but those who open an account here, will enjoy the benefits of being a rookie. The online casino has set up a special Newbie's room, where new members can compete against their peers and play for free within the next five days. Add to this the fact that free roll tournaments are organized on a weekly basis and you've got a negative picture of how many winning possibilities there are four new bingo players.
This Coral promotion is not restricted to UK and Ireland residents, with all those 18 years old or above being eligible for the bonus. Each player can only claim one bonus and they are supposed to get in touch with the customer support team before placing any wagers to have the amount credited. The bonus amount is spent first, with the deposit funds be used only after they are used in their entirety.
Monitor the progress of your bonus clearing
Once they apply for the bonus and make the eligible deposit, new members will have exactly 14 days to meet the wagering requirements. Not using the amount before the two weeks conclude will result in the bonus being removed and each bonus is individually tracked. Players can stay up to date with their progress, by monitoring the status in the account section, where information about the bonus, amount spent and remaining is clearly displayed.
The bonuses are not mutually exclusive, so players can pursue several of them at the first time, but they can't be redeemed simultaneously. Those who were awarded several bingo bonuses, will clear them in the order they were triggered.
Other Bingo