Take the bingo first deposit bonus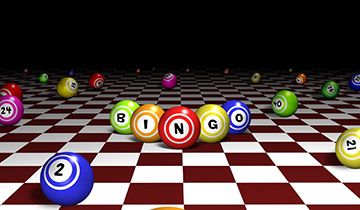 If you haven't played bingo over the Internet but have an account with Vernons and trust them with your money, then this is the time to get on board. New customers and those who are wagering on sports or play casino games can receive a bonus of £25 if they deposit the same amount. The best case scenario is to collect the maximum bonus, but those who are reluctant to commit a sizable amount can have a tiny deposit of £5 doubled.
This will provide them with the means to play on real money without taking any chances and it is not even necessary to claim the bonus. It will be automatically credited to your account immediately after you purchase the necessary number of bingo tickets and no later than 14 days. The period starts after the new customers set up a real money account, make the qualifying deposit and purchase bingo tickets.
Which are the bingo games eligible for this bonus?
In addition to the classic variants of the game, there are different types to explore, so members are unlikely to get bored anytime soon. On the other hand they should refrain from playing slot machines, Crystal Balls, Keno, Roulette, Blackjack or Scratchcards because these don't count towards the wagering requirements. Players who are not active over the course of two weeks will have the unused bonuses and the profits made in between removed from their account.
It is not possible to cash out the funds prior to meeting wagering requirements of four times the bonus money and it is also prohibited to transfer funds to the casino section or sports betting area. The bookmaker doesn't assume liability for any technical issues that might affect the promotion and it reserves the right to limit the eligibility of members. The odds of having the promotion canceled or suspended are remote, but this is still a possibility that players should factor in.
Fraud attempts are not tolerated
Customers who are trying to take advantage of this promotion by employing unlawful activities or are found to collude with other members will be excluded from this campaign. The money collected until the moment of exclusion will be frozen and the online gambling operator will try to recuperate any profits obtained as a result of improper activity. Fraudulent practices of all sorts will result in players being banned and Vernons Bingo will have the final say in any decisions or dispute.
Other Bingo