Try the online bingo experience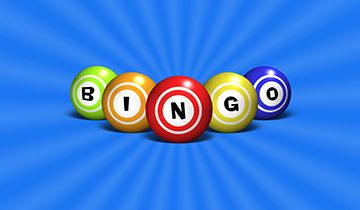 Bingo was one of the recent additions at Ladbrokes, as the online gambling company found it worthwhile to meet customers half way. The first games were identical to those that players were enjoying in live parlors, but gradually the added new titles. Most of them are variations of the standard games, yet they provide the diversity that players require to stay hooked to a gambling product for a long period of time.
Ladbrokes raises the stakes in 2015, by providing players with the chance of increasing their bankroll from the very beginning. All those who play on real money can grab a bingo welcome bonus and become eligible for a string of campaigns and money-back offers. Those who cash in on all these promotions will have a better chance at offsetting the house edge and play for real currency while depositing a tiny sum.
Make the transition to real cash wagering
The sign up offer is available only to new customers and players from United Kingdom and Ireland qualify for the bonus. There are just three steps that players need to complete in order to have their accounts credited with the bonus corresponding to their deposit. It all begins with clicking the register button and creating an account, followed by the setting up of a payment method. Even though players can compete for virtual currency, in order to collect bonuses they need to have a real money account.
The chosen payment methods can be used for both deposits and withdrawals and players can choose to change it at any time. The next step is to visit the bingo lobby and choose your chat name, which will represent you at the tables, so players should think twice before settling for one name or the other. Once these two prerequisites have been met players will only need to make the qualifying deposit, which in this case consists of an amount of £10 or more.
More cash for bingo tickets
This is also the sum that players are supposed to spend on bingo tickets and those who do it, will have the amount matched by 100%. This means that they will have an additional £10 to spend on bingo tickets and they will also receive a £10 Slots Bonus. All qualifying players will be notified by email immediately after the funds have been credited to their online accounts, so they can use the money right away.
Other Bingo