100% casino deposit boost up to €50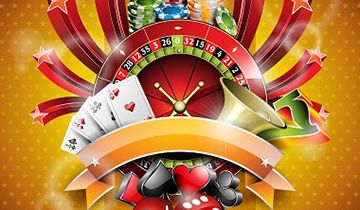 How much money would you need to be sure that your online casino experience will be truly enjoyable and equally lucrative? The answer differs because players have different expectations and high rollers will need a lot of money, while regular players would settle for a lower amount. 188BET has numerous opportunities for those who enjoy spending their time at nosebleed limits, but this particular promotion is aimed almost exclusively at beginners with lower expectations.
Just as the name suggests, the first deposit will be doubled up to a maximum of €50 and the money will be restricted to casino games. This shouldn't be a major concern for the fans of the genre because there are hundreds of titles to choose from and they range from slot machines to table games and video poker. The money is awarded immediately instead of incrementally and players can withdraw the amount as soon as they meet all the wagering requirements.
Meet your end of the deal
The bonus and the winnings can't be transferred to other accounts and it is not possible to wager funds on sports betting or play poker. This can only happen after all the play through requirements have been met, with any attempts at doing so before this happens resulting in the forfeit of the combined amount. The 188BET online gambling operator will require proof of identity whenever it has doubts about the fairness of players or has reasons to believe that customers are trying to abuse this promotion.
Those who failed to provide the necessary formation will have the bonus forfeited and the same goes for the profits made as a result of using it. All customers qualify for this promotion, but each member can only apply for one bonus and it is not allowed to have several deposits met. €50 is the most that players can hope to collect and those who deposit in excess of this amount will have to settle for a two digit sum.
Recreational players rejoice
Players who are found to have several accounts and apply for this promotion, will be disqualified and could be excluded from future campaigns as well. The decision rests exclusively with the online casino and whatever the management decides is definitive. As stated above, this campaign is aimed at recreational players, who want to get familiar with the online casino games. Any syndicates or group of players that are trying to exploit the promotion will be swiftly excluded.
Other Casino