1000 Free Spins to play with at 24hBet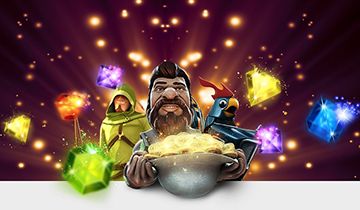 Online casinos are smartly using welcome packages and first deposit bonuses to convince prospective players that they will enjoy a head start.
They have the expected effect on new players regardless of preference, but slot machine fans are more interested in receiving free spins.
The reason for why they prefer these incentives are easy to grasp, as they provide them with the means of playing absolutely for free and still have the chance of winning real cash.
24hbet is one of the places where new customers can expect to receive these freebies, but the difference consists in the fact that this online casino is ready to award as many as 100 of them. It is easy to imagine the winning possibilities when you have so many free spins at your disposal and eligibility requirements are easy to meet. Virtually anyone who resides in an eligible jurisdiction can participate if he or she makes a deposit and uses the corresponding bonus code.
100 free spins for ten times
There are plenty to choose from and it can take a bit to decide which one is the right for you, but this is actually a good thing as it emphasizes the freedom of choice. Players will receive 100 free spins immediately on any of the 10 qualifying games, including the best-selling ones, such as Starburst, Lights, Aliens, Piggy Riches, Gonzo's Quest and Twin Spin to name but a few.
It is virtually impossible to use the bonus codes improperly as they range from 24H1 to 24H2 and each of them corresponds to a single slot machine. Each bonus code can be used a single time, but this is hardly a problem since there are 10 of them and each will trigger the release of 100 free spins. Simple math will reveal the fact that those who make plenty of qualifying deposits and use all the bonus code will eventually collect the staggering amount of 1000 spins.
Stick to qualifying games
This should keep players busy for a long while and provide them with the adrenaline rush they seek, but also numerous winning possibilities. It is not possible to use the free spins on a different slot machine, not even a game that features in the aforementioned list. The idea is to draw awareness on all these titles and provide new customers with the incentive to explore new games.
Other Casino