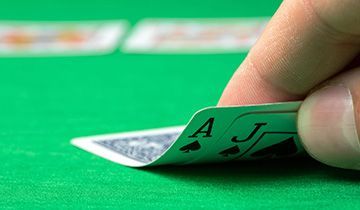 If you like to play blackjack and you are a fan of receiving great bonuses, then 888 Casino's 21st of the month bonus is for you.  This bonus allows players who deposit on the 21st of the month to receive up to $300 in blackjack free play.  It couldn't be any easier to take advantage of.   Simply make a deposit of $20 or more into your 888 Casino real money account and use the bonus code Blackjack20 to become eligible.  Like many bonuses offered by various reputable gambling websites, this bonus is worthwhile taking advantage of.  Also, like many bonuses offered by several betting websites, many terms and conditions apply so pay attention.
The amount of the bonus that a player is eligible for entirely depends on the amount of their deposit.  Upon meeting the requirements, the player will be awarded 20% of the deposit amount up to $300 to be used in multi hand blackjack.  This means a player who deposits $1,500 and meets the requirements will receive the full $300 bonus.  To be eligible, a player must deposit no less than $20 using the code Blackjack20.  The bigger the deposit, the bigger the bonus.
What are the requirements?
This bonus is only good for a single deposit that is made on the 21st of the month anytime before 23:59 GMT.  This bonus cannot be used in conjunction with other bonuses such as the sign-up bonus.  One of the most important requirements that players need to meet is that they must put 10 times the deposit amount into play within the first 24 hours in order to claim the 21st of the month bonus.  This means that a player that deposits $20 using the code Blackjack20 must put $200 into play on the first day.
Upon completion, the player's account will be awarded the bonus within 72 hours.  Use of this bonus is restricted to multi hand blackjack and cannot be transferred to another game.  The free play bonus must also be rolled over 30X within 14 days.  If this condition is not met then the player forfeits the unused balance of his bonus as well as any money derived from the bonus.  Also, the maximum winnings a player can receive through the free play bonus cannot exceed the amount of the bonus.
There are many terms and conditions that apply to the 21st of the month bonus but it's still creates added value for any blackjack player who is interested in making a deposit and playing at a reputable online casino.  Before you make your deposit be sure to read and understand the terms and conditions that apply.  More information can be found at the casino.  See you at the tables.
Other Casino