50% Casino Match Bonus at 5dimes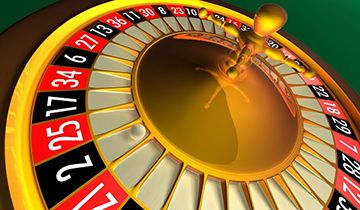 Online casino games are prone to variance and those who play here, should have a rock solid bankroll management to avoid downswings. It is very difficult to stay profitable over a long period of time when you compete against the crushing house edge. The random number generator at 5Dimes is as fair as it gets, but the games are geared towards helping the online casino, so players need to take advantage of any aid they might get.
Luckily for them, the online gambling operator is lending them a helping hand, in the form of a 50% casino bonus for new accounts. Just as the name suggests, those who start playing here will have their amount increased by 50% when they credit their account for the first time. The maximum sum that can be collected by participating in this promotion will not exceed $125, which means that players are expected to deposit at least $250 to collect the top paycheck.
Different payment methods have various minimum deposit is required and it is important to check them out before making the first investment. The official website is the place where players can compare the advantages and shortcomings of these payment methods as well as the inherent limits. Regardless of how they choose to credit their account, players will need to commit at least $50.
Clear the bonus effortlessly
The wagering requirements are strict and apply to all bonuses, including the 50% match deposit, but every single dollar played will count towards clearing it. In order to cash out the funds awarded by the online casino, players will have to play through the total amount of the deposit 10 times. Furthermore, they need to claim the bonus and all of them are manually entered and approved by the customer support.
There are plenty of methods that players can use to get in touch with the customer support, with the live chat and email being the most reliable ones. Wagering before requesting the reward will not count towards meeting the play through requirements, so all the effort would be in vain. The standard rewards and free play rules apply to this promotion and players need to abide to these conditions.
Variable bonuses based on location
Players from North America can collect the maximum bonus of $250, but those who reside outside borders will only be eligible for a maximum of $100. The initial deposit bonus has slightly different wagering requirements for some countries in Asia and Europe. These customers might have to play the total amount through twice or even three times more, so it is vital to inquire the customer support.
5Dimes reserves the right to terminate this promotion at any time and it is restricted to Internet wagers only. This is an exclusive campaign that cannot be combined with other rewards or promotions and those who decide to participate in this reward program will waive their right to participate in other campaigns. Players must also accept the other rules and restrictions associated to this promotion.
Other Casino