Aim higher with the Casino High Roller Bonus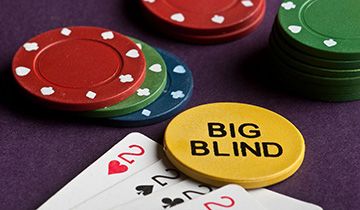 First deposit bonuses are not supposed to make players rich overnight, but provide them with the means to explore the entire offer. This is the rule, but Betfred is ready to raise the stakes for those who have higher expectations and will not settle for a double-digit amount. The high roller bonus can go as high as €500 but it will demand the member to make an eligible deposit of €1000 or above.
It goes without saying that there are not many who can afford this sizable investment and that is why there are smaller welcome bonuses to choose from. Those who are willing to make this financial commitment, should register a valid payment method and make the necessary deposit. Basically, all new members are eligible for one of the two bonuses, having to choose between this £500 High Roller Bonus and the more manageable £200 welcome offer from Befred.
Accept the bonus and move on
There are no promotional codes to redeem as the bonus triggered will depend exclusively on how much money the new member deposits. This is one of the few campaigns where the minimum and maximum bonus available is the same, more precisely €500. The bonus amount needs to be played through 40 times and since the high roller bonus implies a starting bankroll of at least €1500, players are supposed to spin a total of €20,000.
The good news is that this only applies to the bonus and the combined amount is not subject to the same wagering requirements. After making the eligible deposit, players will have exactly 3 days to accept the bonus and then an additional two weeks to convert it into cashable money. Those who failed to meet the deadline will have the bonus balance removed, which includes not only the bonus itself but also the resulting profits.
Pending bonuses are not forfeited
Accepting the bonus is straightforward, as new members who make the necessary deposit will be prompted by a pop-up window. Theoretically, it is possible to have two or more bonuses spending at the same time, but they will queue in the bonus balance. Players will get to monitor progress and see how things are going with each amount, as well as the deadline affecting their current promotions. Attempting to withdraw money before meeting all the wagering requirements will result in both the bonus and the winnings being removed from the account, without further notice.
Other Casino