Be a part of the Wheel of Fortune Promotion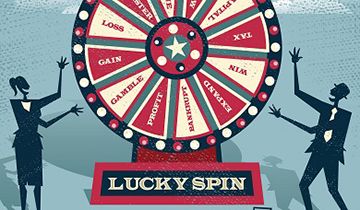 The wheel of fortune is always spinning and those who don't play the game, have no chance of getting rich. This is the message that Intertops tries to convey and the online casino also has the right incentive for those who are reluctant to jump on the bandwagon. They are offering a cool prize of $1000 every single day and all those who participate are automatically introduced in the race for this bonus.
Instead of awarding the entire amount to a single player, the online casino decided to split evenly among 20 fortunate clients. Each of them will receive the same amount of $50, which is not a lot of money, but still a nice bonus given the fact that you don't need to do anything in particular. The only prerequisite is to play a game that is already immensely popular and Spin the Wheel of Fortune at Intertops Casino.
Be fair or face the consequences
Every single customer is eligible for such a paycheck, but people should refrain from using the same IP or email address when playing. Even if different clients are operating these accounts, the online casino will have no way of knowing that someone is not trying to abuse the terms of this promo. The consequences will be unpleasant to say the least, as those who are find at fault will be disqualified from this promotion and will also be banned for future campaigns.
Those $50 will be awarded in the form of bonus credits, which means that players can't cash out the money right away and will first need to meet certain wagering requirements. The good news is that it won't take long to clear the entire bonus and after the play through demands have been met, it should be easy to transfer funds from one section to the other.
Cashing out prior to doing so, will have a detrimental effect on both the bonuses and any winnings resulting from using this free bet. The standard terms and conditions for all online casino promotions ran by Intertops also apply, so players need to comply with these regulations as well.
Other Casino