Betsafe's Too Hot to Handle Campaign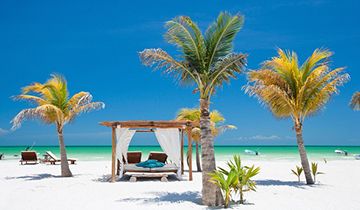 Online gambling operators go to great lengths to find the perfect name for their promotions and Betsafe was quite inspired when it announced the Too Hot to Handle campaign. This promotion is supposed to appeal to adrenaline junkies and it demands players to wager €50 or currency equivalent on several eligible games. The complete list is published on the Betsafe official website and they are all included in the category of Max Adrenaline Slots, which makes perfect sense given the name of this campaign.
Every time players wager €50 on the selected slot machines, they will receive an entry that can be used in the weekly draw. The luckiest ones will collect prizes and there are no restrictions whatsoever, so those who wager a lot of money each week have a better chance of collecting a trophy. Highrollers obviously have an advantage over regular players, but given the fact that the winners are randomly decided, the differences are not that big.
An all paid vacation to heaven
The best case scenario is to win a trip to any destination you choose, with the online casino being willing to pay €5000 out-of-pocket. Once again, players enjoy unlimited freedom and the fact that they can even decide where to travel abroad, should appeal to a broad category of casino fans. Those who don't win the first prize have no reason to be disgruntled, because three more prizes of €1000 and €500 are up for grabs.
Each promotion starts at the beginning of the week and the winners will be decided the next Monday at 6 PM Central European Time. The Max Adrenaline Slots are a treat for the eye, so even those who don't end up winning one of the aforementioned prizes have no reasons to be disappointed. The promotion is open to all new and existing customers and those who are interested in participating are expected to opt in.
€50 is all it takes
This is a one-time action and all those who have enrolled for this campaign will be automatically signed up at the beginning of the next week. A single player can win just one package each week and in order to be eligible for any of the four prize draws, members need to wager the minimum acceptable amount of €50 every week. There is no possibility for the winners to miss out on their prizes, because they will be contacted by email or phone.
Other Casino