Cash in on all the casino benefits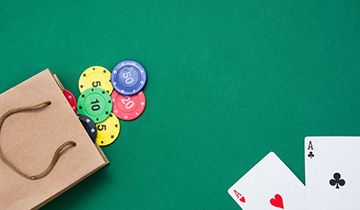 Online casinos know that customer retention is every bit as important as bringing new players into the network and that's why they go to great lengths to keep members happy. Ongoing promotions and vocational bonuses are a smart way to keep players homes, but it is just as important to provide them with an impetus to stay active. Bovada runs a special program of casino benefits that is supposed to convince players that it pays off to play on a daily basis, regardless of their game of choice.
To double the excitement and maximize the return on investment, new and existing members need to select their favorite game and embrace the casino benefits. This campaign has been divided into several categories, so regardless of their preferences, members won't have to make any compromises whatsoever. The more they play, the better the rewards and it all revolves around the casino points which are accumulated whenever players spend real money.
Stake percentage contribution for each game
Slot machines are by far the most popular games and those who like them a lot will rejoice knowing that they will earn three points for every $10 wagered. Points can be converted into points, at the rate of one dollar in casino chips for each 100 points earned and this rule applies to all the games. On the other hand, those who prefer to play blackjack, baccarat or any other table games will only receive 2 point for every $10 invested. Video poker fans are even less lucky as they only get one point for spending the same sum.
Players don't need to opt in for this promotion or get in touch with the Bovada customer support to have the bonuses credited back to their account. The only requirement is for them to stay active and respect the terms and conditions, with the corresponding casino chips to be credited each Friday. To stay up-to-date with their progress and monitor everything that happens on a weekly basis, members can visit the personal account page where the information is kept up-to-date.
Use bonus codes to claim more prizes
Every single day, players can receive an additional 100% matched bonus that can be redeemed from Monday to Friday by using one of the two promotional codes. One goes by the name of BCBSLOTS and the other is BCBCASINO, with the first awarding as much as $150 while the second is capped at $100.
Other Casino