Casino loyalty rewards the perseverance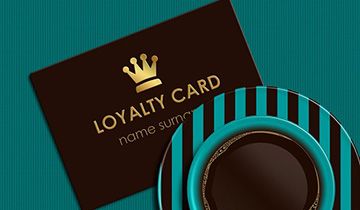 Playing online casino games all day every day is supposed to be an entertaining activity, but those who bet on real cash know that sometimes things don't go according to the plan. They need incentives to keep going despite the shortcomings and the best way to wager downswings is by making smart use of promotions and bonuses of all sorts. The casino loyalty reward granted by SeanieMac does exactly that and anyone can collect cash by simply playing here.
Points are collected when customers play any of the games ranging from slot machines and video poker to table games. The rate differs slightly, but the system is more or less the same and players don't have to settle for a game that they don't necessarily enjoy. The idea is to spend some quality time while also being lavishly rewarded for the effort and the risks taken, something that this campaign does.
Go through all the VIP levels
Every single time players wager at least €10 on any of the eligible games, they will receive points and at the end of the month, these can be cashed in. Basically, this campaign will come full circle at the beginning of the next month and will take no longer than three days for the bonuses to be calculated. Players also make progress in the long run, so if you are more concerned about what will happen many months from now, this campaign will appeal to you.
The VIP levels are virtually the same with the ones that players enjoy when playing in the game section, so if you are familiar with one system, you will have no problem in making the adjustments. The cash reward entitlement depends on how many points players accumulate in the previous month, because this is what determines the bonuses. Players begin with bronze membership and can hope for attaining Diamond Plus if they are dedicated enough and spend a lot of time and money playing casino games.
Reach the pinnacle and shine
To make it to the top of the pyramid, someone would have to earn 50,000 loyalty points and in exchange will receive 1000 cash reward or currency equivalent. Diamond members need 25,000 loyalty points for half that amount and as a platinum player, you will cash in on €250 for redeeming 10,000 points. These are the top three, but being somewhere in between is not that bad either and gold members can confirm it with their juicy cash reward of €100.
Before becoming a gold member by collecting 5000 loyalty points, players will enjoy the advantages of silver membership which consists of €50. Everyone begins with bronze and 1000 loyalty points is all it takes to maintain this status, which makes you eligible for €20. The good thing is that players accumulate points whenever they spend money online so those who don't necessarily focus on the bonuses, will have the pleasant surprise of realizing that they are already half through.
Other Casino