Choose one of these casino welcome bonuses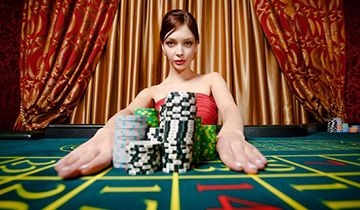 Opening an account with an online casino is always a reason to rejoice, because this is the time when the most generous bonuses are awarded. Various gambling operators are running such promotions and the initial deposit is matched by a fixed percentage. The more money players are willing to commit, the better the return on investment, but the only downside is that they are limited to a single offer.
Betfair has a reputation of doing things slightly differently and always for the better, so it comes as no surprise that new members get to choose between two casino welcome bonuses. The first option covers all games, so those who don't want to limit themselves to a narrow niche, only need to choose between the games and live casino. Regardless of their choice, they will have the first deposit matched by 300% up to a maximum of €300 or currency equivalent plus 20 Free Spins.
Keep you options and experiment
This is the perfect bonus from Betfair, for those who don't know yet what games they will be playing and want to keep their options. There is also a minimum amount that they need to deposit, which is an insignificant €10 but it makes perfect sense to go for the biggest possible paycheck. This is a great way to discover the nice variety of casino games and spend some quality time playing risk free.
The second option is aimed at those who have played most of the time in brick-and-mortar casinos and are reluctant to make the transition to the online environment.
Betfair meets them half way with the welcome bonus option that covers all live casino games, more precisely those that can be played against live dealers. Blackjack, baccarat and roulette are all on the menu, so if you hope to compete against highly trained professionals and enjoy the same thrills of land-based venues, this is a great choice.
Only Live casino games qualify
The bonus consists of the first deposit being matched by 100% without exceeding €100 or a corresponding currency if you have an account in dollars or Euros. It goes without saying that once players decide for this bonus, they will have to stick to the live casino section until they need all the wagering requirements. The minimum buy-in is of €50 and players get to keep whatever they make.
Other Casino