Each deposit matters with a reload bonus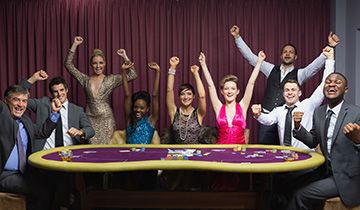 Everyone deserves a second chance, but in the world of online gambling, you rarely get another opportunity after squandering your initial bankroll. Even though the welcome bonuses are usually generous and online casinos are willing to match the first deposits, very few players actually get to cash out their profits. That's why it is refreshing to know that Whitebet is willing to a Casino reload offers or bonuses for those who decide to make another deposit regardless of what happens with the first one.
It makes no difference if you went for the maximum bonus when funding your account for the first time or you may be minimal investment. The next time you make a deposit you will be entitled to collect €50 representing half of the investment and you can repeat the process every single month. The bonus can't be collected twice or three times over the course of the same month and upon making the deposit players are also supposed to use the mar50 bonus code.
What do future deposits bring?
Just like they are supposed to do when it comes to the first deposit bonus, new and existing Whitebet members will have to activate the bonus code prior to making the bank transfer. For the other payment methods, it is sufficient to use it at the same moment when you transfer the funds to have €50 credited to your account. Highrollers and those who hope to play for more money should know that a deposit in excess of €100 will not result in bigger bonuses and they would have to settle for the double digit amount.
Assuming you have pending bonuses, you will need to clear the first before applying for this promotion and it is not possible to run several campaigns in parallel. The wagering requirements for the bonus are 40 times the entire amount and it is not possible to cash out a dime before fulfilling this process. The minimum deposit is once again €20, exactly the same as the qualifying investment for new customers.
Other Casino