Explore the Red Room Promotions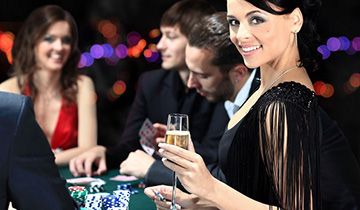 Bovada casino is a great place to explore and those who are inquisitive by nature and don't mind spending some time on the website will be utterly impressed. On the other hand if you hope to narrow down the search and sink your teeth into the juiciest promotions, then you should definitely explore the red room. This is the place where the greatest perks are available to the dedicated members and this includes invitations to generous promotions and tournaments.
This area is supposed to make players feel like they are in Vegas and the user-friendly interface will make it easy to navigate through the comprehensive selection of games. There are a couple of prominent Bovada events to be found here and concise information about how to participate in all these competitions.
Travel as a VIP to the Marquee Nightclub
The March Madness in Las Vegas is supposed to make the next spring memorable for those who end up winning the first prize. It consists of a three day getaway to Sin City, with the online casino to take care of all the expenses associated with transport and accommodation.
Players will be traveling first-class and will enjoy the finest dishes and taste the best beverage, while being showered with welcome gifts. The city never sleeps and shouldn't do them, with members being invited to the Bovada Social at Marquee Nightclub for dinners, experiences and memorable shows.
Take your friend for an epic ride
There is no better place to be when winter comes than the Dominican Republic and this is exactly what the Poker in Punta Cana promotion is all about. Those who happen to win will travel for five days to the sunny city in the Dominican Republic where they will be hosted by the Hard Rock Resort. Players will also receive an entry token for the $100,000 Guaranteed Poker Tournament so the best of them can win a lot of money while having a great time.
Returning to the United States will be a reason to celebrate, because Big Game in the Big Easy campaign promises to wrap things up. The winner and a friend of his or her choice will travel to New Orleans to watch the Super Bowl live and also see the Mardi Gras Parade from the grand stand. They will have a total of 11 days to explore the city at their own pace, will enjoy a limo pick-up from the airport and a nice $2500 in cash to spend on gifts and souvenirs.
Other Casino