The Vegas experience with this casino bonus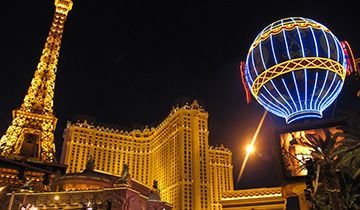 The vast majority of those who play online casino games are not even contemplating the possibility of returning to land-based gambling. On the other hand, those who are still hooked to brick-and-mortar casinos need plenty of incentives to make the transition to the online environment. Betway greatly simplifies matters for these customers, by offering several welcome bonuses to those who open a real money account, while replicating the experience they enjoy in traditional venues.
The casino section has been revamped and there are plenty of games that can be played in the company of real dealers, so the trade-offs are minimal. Furthermore, new customers benefit from a generous welcome bonus that is released in three increments, as players make three subsequent deposits. The first one is the most generous one in terms of both sheer amount, but also the percentage at which the deposit is matched.
Get twice as much as you commit
More precisely, the first investment will be doubled up to €500 or currency equivalent, so players only need to commit €250 out-of-pocket. Seven days is what they've got to apply for this bonus after making the first deposit, so there is no Betway promotional code to redeem up front. Qualifying for the promotion is not rocket science and as long as you deposit at least €20, which represents the minimum amount of separable, you will receive twice as much.
This sounds great and it actually is, but things turn from good to better when you think about the second welcome bonus, which consists of 25%. This time, players are expected to take a leap of faith and deposit four times more money, but it is very likely that at this point they are intimately familiar with the casino games. Assuming they go for the maximum bonus, they will receive €250 for depositing €1000 and once again they will have a full week to meet the wagering requirements, before the bonus will expire.
The last step down the bonus path
It all conclude with the third welcome bonus, having the four digit amount matched by 50%, so everyone will be eligible for an additional €500. If you draw the line at the end of the campaign and calculate the total bonuses that players are eligible when competing here for the first time, it is obvious that €1000 will be awarded by Betway. With so much money in their pockets, players can safely enjoy a broad spectrum of casino games that are inspired by their Las Vegas counterparts, from the comfort of their home.
Other Casino