Get a €500 casino welcome bonus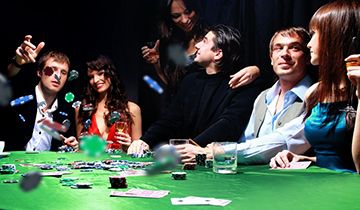 Making the transition from online poker to sports betting or casino games is never easy and for many gamblers it doesn't come naturally. They are not familiar with what awaits them in the new section and many are reluctant to deposit real funds, especially if there is no bonus whatsoever. Dhoze knows how to attract customers to its Casino Europa and is ready to match deposits up to €500.
Under normal circumstances, players will have to settle for the standard bonus package that is offered to them when signing up. In this case, they have the freedom of choice and there are two distinct bonuses that they can choose from, depending on their expectations and plans for the future. Savvy players know that the wagering requirements need to be met before the deadline expires and that's why they won't jump headfirst for the biggest bonuses with complete disregard to consequences.
Dial 112 for bonuses
The two choices that players are presented with here are a bonus of €112 representing the first deposit being matched by 112%. If they prefer this alternative, they should use the EUR 112 promotional code when making the qualifying deposit and then enjoy any of their games in the slot machine sections or table games area. It is a lot of money and it doesn't require a huge investment either, so this is the perfect choice for beginners and those who don't have a lot of money upfront.
At the opposite end of the spectrum are highrollers, who don't mind investing as much as $1000 or currency equivalent if they know that the amount will be matched at Dhoze. They will indeed receive a bonus which represents half of their investment and the maximum bonus that is allowed per player stands at a massive €500. They would need to commit a four digit amount to receive this much money, but those who play the long game know that is definitely worth making the commitment.
Different bonuses, same wavering requirements
Regardless of the bonus chosen, players will need to wager the amount 35 times before cashing out and they have no longer than one month to do it. 30 days is not that much if you opted for the highroller bonus, but hesitate to play for a lot of money, so it is important to think twice. Until the play through requirements have been met, the bonus will be withheld as restricted cash and attempting to withdraw the money will only result in the forfeit of the amount and the bonus.
Other Casino