Get a massive 10% cashback on Blackjack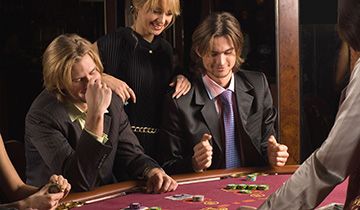 There is always commotion around the blackjack table and roulette wheel in land-based casinos, so it comes as no surprise that these games are also popular online. If you haven't gotten the chance to play blackjack yet but find the prospect alluring, then Youwin will greatly simplify your decision. For a limited period of time, players can recuperate 10% of whatever they lose at blackjack tables, up to a maximum of €250.
This is obviously the worst-case scenario, because blackjack players hope to win each hand, but if things don't go according to the plan, it is nice to recuperate the part of your losses. This Youwin campaign is aimed at those who are willing to start the week on the right foot and only on Mondays players are eligible for 10% cash back. If the lucky streak makes you immune to downswings and you end up winning a lot of money playing blackjack, then you can consider yourself lucky not to require any sort of assistance.
Make blackjack a risk-free game
Those who happen to lose funds while playing blackjack, will have the money reimbursed the very next day. The minimum bonus that can be awarded shouldn't sink beneath €5 or currency equivalent while the maximum amount is capped at €250. In order to calculate the size of the reimbursement, players should factor in all the profits, because only the net losses count.
The refunded cash is subject to the same wagering requirements as the regular bonuses, so players should clear that before cashing out. Depending on how much money they recuperate, it might take a few hours or a couple of days to meet the play through demands. On the bright side, those who are no longer in the mood of playing blackjack, can clear the bonus playing roulette, table games and video poker or spin the reels of some of the most popular slot machines.
Other Casino