Instant $100 casino money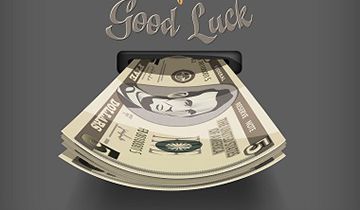 Online casino games are entertaining and have the potential of generating nice paychecks, but the house edge is always in place and this can have a deterring effect on prospective customers. Intertops knows how difficult it is for some players to make the transition from land-based casinos to Internet ventures and that's why it makes such a tempting proposition. The casino welcome bonus consists of the first deposit being doubled up to a maximum of $100 and the amount is made available immediately.
There are exactly 4 steps to complete before cashing in on this paycheck and the first one is to set up a real money account at Intertops, followed by the use of a certain coupon code. In order to have the first deposit matched by 100%, new customers should use the SIGNUP100 promotional code and then make the qualifying deposit. This is more or less all that players need to do and the account will be soon after credited with the corresponding bonus, which can't exceed $100 and won't sink below $20.
Stay flexible and abide by the rules
These are basically the limits between the bonus oscillates, so it is going to be up to the player to decide how much money he or she is willing to commit. There is an indissoluble link between the size of the bonus and the one of the deposit, so new customers will enjoy a great deal of flexibility and won't have to commit an amount they are not comfortable with. This means a lot for those who haven't played online casino games before and are not familiar with the online experience.
Intertops has a user-friendly interface and goes to great lengths to make sure that new clients find their way around with relative ease. The customer support is always at their disposal and it is not difficult to get in touch with the specialists to ask more about the special terms and conditions. An interesting aspect is about the wagering requirements, which stay the same regardless of how much money players deposit.
The combined amount of the bonus and deposit needs to be played through and only after the entire amount has been cleared, withdrawals are allowed. It is strictly prohibited to cash out even a partial amount, regardless of how much of the bonus you have cleared at that point. Such attempts would not only be unsuccessful, but they also avoid the entire bonus and the corresponding profits.
Other Casino