Island Casino rebate bonus program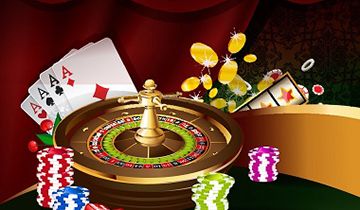 Island Casino takes great pride in its sports betting section, but just as the name suggests, the central area is where online casino games can be played. It made perfect sense for special promotions to be aimed exclusively at casino players, which have the opportunity of earning a rebate on their overall losses up to 21%. The cashback is calculated on the losses suffered while playing any of the games available here, yet players need to contact the customer support to have their account converted.
The casino rebate bonus is manually calculated, but this doesn't mean that players have to worry about any delays. Once again, players enjoy unlimited freedom in choosing one of the several promotions made available by Island Casino, based on their frequency of play. Those who wager bigger amounts but usually play during the weekends, will find the 21% rebate bonus to be the best choice despite the fact that it is issued only ones every month.
 Tinker with numbers to get the ideal bonus
Those who are more active and don't include themselves in the highroller category, will definitely prefer the 14% rebate bonus that applies to overall losses. This bonus can be claimed every Wednesday and the reimbursement depends on how much money the players lost over the previous seven days. On any other day, players can ask casino representatives to have 7% of their overall losses refunded, with this type of offer being more suitable for those who play every day.
It is important to think this decision through, because players who choose to have the bonus made available on a daily basis will give up a higher percentage in rebates. Players need to make an educated decision to enjoy the best return on investment, as they can only change the terms of the deal, after the active cashback offer ends. There is also a minimum casino rebate that applies to all cashback promotions regardless of nature and players can only expect to receive amounts exceeding $2.50 as reimbursements.
Island Casino dictates the rules
Island Casino has the possibility of significantly increasing the limits, up to a maximum of $50 or even restrict the bonuses for those players suspected of abusing the bonus program. This decision is at the sole discretion of casino representatives, so players need to pay attention to the terms and conditions and don't stray from these rules. It is not possible to receive other bonuses while applying for the casino rebate bonus, with these promotions being mutually exclusive.
Other Casino