It's time for a €250 Casino bonus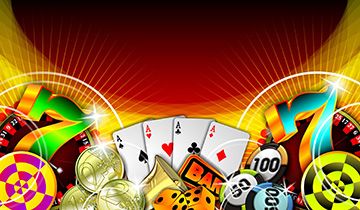 If you are ready to experience the thrills of casino games, but have no intention to travel to Las Vegas or any other remote estimation, Youwin is the right choice. Unlike land-based casinos, which require players to make a sizable deposit and hope that they will converted into profits, online operators can afford the luxury of offering welcome bonuses. This is no exception and the ones who make their first deposit will have it matched by 100% up to a maximum of €250.
The prospect of enjoying the thrills of Las Vegas from the comfort of your home, with money awarded by the online casino are exciting to say the least. €250 is not an amount to frown upon and the fact that it is supposed to be played exclusively on slot machines is not that bad either. An impressive collection of titles awaits you and many of them have been imported from land-based casinos, while being tweaked to run smoothly on all sorts of mobile devices.
Stay mobile and claim €250
It is possible to meet the wagering requirements of the bonus on tablets and smart phones, so converting the €250 into cashable funds is not going to be a problem. The bonus itself will be awarded instantly after making your first Youwin qualifying deposit, with the minimum acceptable amount being of $10 or currency equivalent. As this is a one-time offer, players should think twice before depositing smaller amounts in a quick succession and instead wait until they have a sizable sum.
Speaking of wagering requirements, it is not permitted to cash out a dime before spinning the bonus amount 40 times but the good news is that the deposit itself is not subject to the same demands. There is also a shortcoming to this promotion, because players who are extremely lucky and happen to win a lot of money will have to settle for 10 times the bonus awarded. This is not exactly a problem, since the bonus stands at €250 and simple math reveals the fact that new clients could cash in on a staggering €2500.
Deposit funds first, bonuses come second
The real money is used first and after the deposit is extinguished, the bonus funds will be used, which is an important mention for prospective customers. The online casino will monitor new customers for irregular gaming patterns and those who are found trying to abuse the promotion will be excluded. Law-abiding clients will have exactly 30 days after the first eligible deposit to redeem the entire bonus.
Other Casino