New Casino Sign Up Bonus at 1Bet.com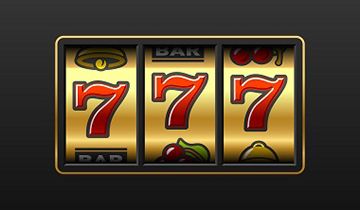 Punters are known for their conservative nature and they need a solid incentive to make the transition from sports betting to casino games. Nowadays when so many online gambling operators are offering the complete package, it is extremely easy to experience the thrills of a different genre. 1bet will provide the much-needed incentive in the form of a casino sign-up bonus that consists of a maximum of €500.
In order to collect the top paycheck, new customers should deposit the same amount and those who already have an account can still participate. The only prerequisite is to be wagering on casino games for the first time, so punters have no problem in jumping on the bandwagon. Once the initial deposit has been submitted, players will be provided with a bonus code that needs to be redeemed immediately, so the account can be credited with the sign-up bonus.
Get on the fast track to the €500 bonus
The process is done automatically, so there is no need to interact with the customer support, but they are always available for those who have any questions regarding this promotion. The bonus code for this campaign is CSB500 and it is essential to redeem it at the same time you make the qualifying deposit to be presented with the sign-up bonus. Converting the bonus into real cash is done as soon as the combined amount has been wager 30 times on any games in the casino section.
There are only a handful of exceptions and players should avoid even chance bets in roulette, baccarat, blackjack, craps and sic bo. The maximum paid bonus consists of €500 or currency equivalent, while the minimum deposit needs to exceed €10. Any amount in between will qualify, so it is entirely up to the players to decide how much money they hope to collect.
A smart way to meet wagering requirements
It is not permitted for players to have two or more bonuses pending at the same time, so if you want to claim another one you need to clear the existing offers first. The deadline for meeting the rollover requirements is 45 days and customers would be wise not to push the envelope, as they risk losing the sign-up bonus. Not only the amount itself will be forfeited but also the profits it generated, so new and existing customers will have a great deal to lose by not staying in accord with the terms and conditions.
Other Casino