Loyalty bonuses of €5-€3000 at Mcbookie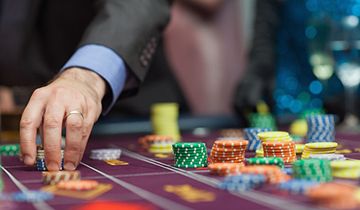 Winning new members is not rocket science and many bookmakers have realized the fact that by offering welcome packages, they will attract more clients. Customer retention is an entirely different thing and this is something that McBookie takes very seriously, as the Casino Loyalty Bonus clearly suggests. The aim of this promotion is to provide those who already have an account here with plenty of reasons to stay.
Players get to choose between sports betting, casino games and poker and all their actions on real money, makes them eligible for a bonus ranging from €5-€3000. The amount is awarded in the form of real cash, which means that it is free from wagering requirements and players are eligible for a bonus on a weekly basis. By simply playing in the casino section every day, they maximize the chances to be randomly selected for a bonus.
Stay active and profitable
There are plenty of eligibility requirements, but the good news is that players have the same chance of being selected, regardless of how much they wager. Even the simple action of making the deposit will count towards this promotion and whether they play with their own cash or bonuses, members are given a chance to win additional funds. The most active players are also more likely to be considered by McBookie and those who wager a lot of money are also entitled to hope for bigger rewards.
Winning is what keeps players happy and everyone hopes to convert the wagers into profits, but losing customers are eligible for bigger bonuses. To some extent, these can be regarded as consolation prizes for being active yet unlucky enough to win in the straightforward manner. Loyalty bonuses cover a broad spectrum of casino products, with all genres qualifying and there are hundreds of titles to choose from.
Check out the great game variety
Slot machines are the most numerous, which is hardly a surprise, since most online casino software developers are focusing on this genre. The superb range of games includes more than a handful of baccarat, blackjack, craps and roulette versions. Some of them can be played in the live dealer casino section, while video poker and skill games can be found in the standard area. Players who have had a real money account for a long while and were active all around will also climb the loyalty ladder and those who attain VIP status will enjoy preferential treatment.
Other Casino