LSbet Casino's $100 invitation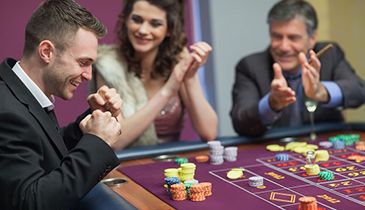 Playing online casino games can be immensely entertaining and there are people who actually make profits as a result, but the odds are usually stacked against them. The reason for why they start as underdogs regardless of the game of choice is that the house edge is always there, both online and in brick-and-mortar casinos. LSbet.com makes no exception, but at least they give players a fighting chance by doubling their investment up to a maximum of $100.
This is the standard welcome package that all new members are eligible for as long as they deposit an equal amount. Crediting your account with at least $20 will result in a corresponding bonus but since this is an once-in-a-lifetime opportunity, players are advised to go for the four $100 bonus. It goes without saying that the rules prohibit new players from opening multiple accounts and claiming several bonuses, with these actions leading to the forfeit of the bonus.
Play your bonus thoroughly
In order to offset the risks, the online casino might ask for additional papers to confirm the address and identity of their members. Failing to provide these documentations will also result in LSbet.com Casino seizing the bonus and any profits made as a result of using it. The potential $10 maximum stake can be imposed for those who claim this bonus, but only if there are serious doubts that the player is trying to gain an unfair edge.
Those who apply for the bonus and receive the payouts will need to focus exclusively on online casino games before meeting the wagering requirements. Until that happens, they are not allowed to transfer funds out to the sports betting section or play poker, as this would lead to the seizure of the funds. The combined amount of the deposit and bonus needs to be played through 40 times on any online casino games except for craps and baccarat.
Slot machines reign supreme
Slots are the ones that players must focus on for the simple reason that they have a 100% contribution percentage as opposed to oasis poker, let it ride, red dog or table games will count for 10%. Video poker has the same ratio, while blackjack and roulette have a contribution percentage of 2%, which poses a serious danger of not meeting the wagering requirements within 30 days. After this deadline passes, the unredeemed bonuses will be removed from the account, so don't waste any time.
Other Casino